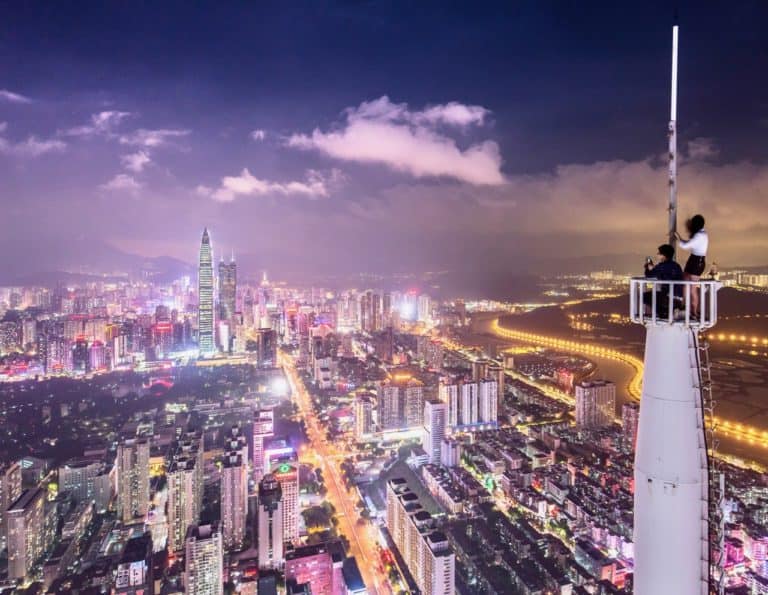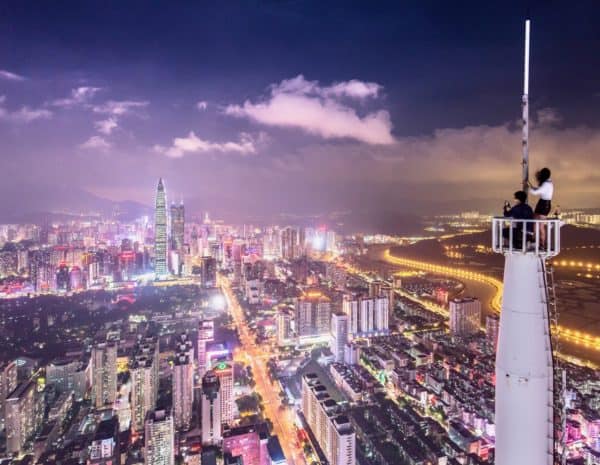 Earlier today, China based X Financial (NYSE:FXE) traded on the New York Stock Exchange (NYSE) in its initial public offering raising approximately $104.5 million as 11 million shares were floated at $9.50/share. The shares quickly jumped higher in early trading and eventually closed about 25% higher than the offer price. X Financial, a peer to peer lender and Fintech platform, is part of a growing group of Chinese firms deciding to list their shares on US exchanges. In fact, this was the 9th Chinese company to list on the NYSE this year.
X Financial is a profitable Fintech that offers products beyond online lending including the Xiaoying Wealth Management platform. It is interesting to note that loan products are funded through investments from both individual and corporate investors via the Xiaoying Wealth Management platform and funding arrangements with multiple institutions in China. According to the company, as of June 30, 2018, 84.2% of the total outstanding loans were provided by individual investors and 15.8% were provided by corporate investors and institutional funding partners. The company also has an important relationship the Chinese insurer ZhongAn.
X Financial reports experiencing dramatic growth in the past few years. Top line revenue was approximately USD $270 million for all of 2017. As of the first six months of 2018, the company had already topped this number (USD $279.3) as it appears to be on track to double the year prior total.
China is home to the most dynamic Fintech marketplace in the world and the largest peer to peer lender marketplace. A government keen on fostering Fintech innovation and a populace that demands digital finance offerings has fueled this ecosystem.


On the day of the IPO, CI had the chance to catch up with Shaoyong (Simon) Cheng, President and Director of X Financial. Cheng, a graduate of Tsinghua University where he received a master's degree in engineering and a bachelor's degree in economics, also completed a master's degree in industrial engineering and an MBA from University of Southern California.
We asked Cheng if he was pleased about the outcome of the IPO:
"We are very happy to be here, and to have completed this IPO," shared Cheng. "But at the end of the day, we recognize that this is just the beginning of a long journey. We have built one of the strongest Fintech platform businesses in China and we are committed to upholding the highest corporate governance and transparency standards that the NYSE has always been known for. Our dedicated team has established a trusted brand in the Chinese market, and that is something we are determined to replicate with our investors here. Now it's time for us to get back to work!"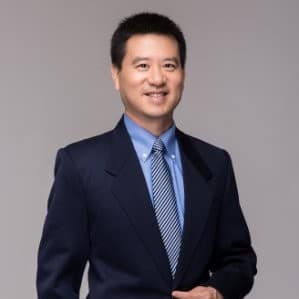 The company could have IPO'ed on many different exchanges but selected the US as it is "a great place for tech companies" and there is a deep pool of investors that thoroughly understand Fintech.
"The NYSE has a long and prestigious history as an exchange for many reputable companies in financial services. Furthermore, we believe listing in the US will strengthen our brand and help deepen our relationships with our investors, partners, customers and employees," Cheng stated. "In addition, our investors and key stakeholders simply have a lot of confidence in US – publicly listed companies due to the high standards for corporate governance and transparency that are expected here."
Recently, Chinese officials have become more rigorous in their regulatory approach with peer to peer lenders. This has led many to shut down. But event still, there are thousands of peer to peer lenders in China. We asked Cheng why X Financial is different.
"Our model is unique as we are a leading Fintech company that is committed to providing personal financial services based on mobile internet and big data in China. We believe it's not possible to succeed in this business if you're not focused on meeting both the financing needs of borrowers and the investment demands of investors. Both sides are equally important."
Cheng said they target borrowers who have good credit, but who are not receiving as a high a credit limit as they need (or deserve) from banks. He explained that the credit card loan balance transfer market is enormous and growing fast, and younger generations have a lot of purchasing power.
"We utilize our industry leading risk controls, big data technology, and proprietary algorithms to identify the right borrowers. On average, we only accept a small percentage of the loan applications that we receive, so we are extremely discerning with our customers. This careful approach to business has allowed us to grow both quickly, and profitably."
Cheng added that they are one of the few Fintech companies that cooperates with an insurance firm.
"Through ZhongAn, more than 94% of our card loan products are insured by their credit insurance products, which enhances confidence for the investors on our platform, and more importantly, allows us to tap into their risk analysis and customer identification capabilities to reduce loan risks and improve our operating performance."
He said it helped they have a great management team that includes experience from Tencent, Baidu, and across the financial industry.
Asked if X Financial will push into other Fintech verticals, and Cheng said they are currently entirely focused on the online consumer lending marketplace.
"Going forward, we will continue to improve our user acquisition channels, reduce costs and expand our user base. In addition, we will also continue to improve the user experience in order to maintain user stickiness. Longer term, we do plan to diversify our product offering to meet the various needs of our users, but we will likely always stay within the personal finance world," shared Cheng.
And what about expanding beyond the borders of China. Does X Financial hold global ambitions?
"Internationalization is something we may consider in the future, but only in the medium-to-long run," said Cheng. "China is still a very large market, and in the extremely early stages of development, so there is no reason to dilute our efforts. Our focus is on China right now. We will continue to explore opportunities, but have no plans to go overseas right now."
As regulations have tightened, the number of platforms entering the market have slowed and the number firms in the industry has "shrunk considerably." Cheng believes that this will foster industry consolidation, which will benefit competitive and compliant players in the long run, and help create a healthy market environment for long-term sustainable growth.
"We believe we are ideally positioned to benefit from this growth given our strong cash position following this IPO and advanced risk assessment capabilities. Eventually, we suspect the industry will narrow to just a fraction of the number of players that are out there right now, and we are confident that we will be one of the leaders in the market for a long time to come."
And what about the super hot Blockchain sector in China? This is an area they do not plan to enter.
"Our focus is really to make personal finance – and access to credit – inclusive, safe and accessible to everyone. We want to provide easy and safe personal finance solutions, help small to mid-sized companies start up and grow, and ultimately contribute to the development of new business opportunities and overall economic growth."
Have a crowdfunding offering you'd like to share? Submit an offering for consideration using our Submit a Tip form and we may share it on our site!

Sponsored Links by DQ Promote