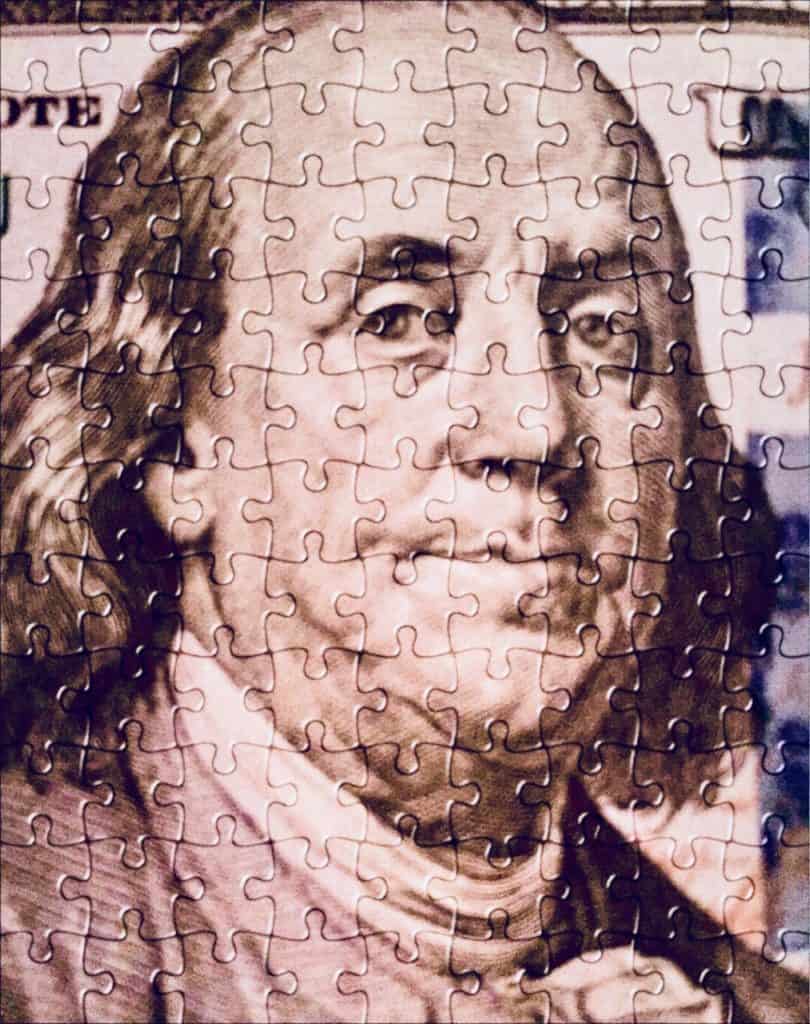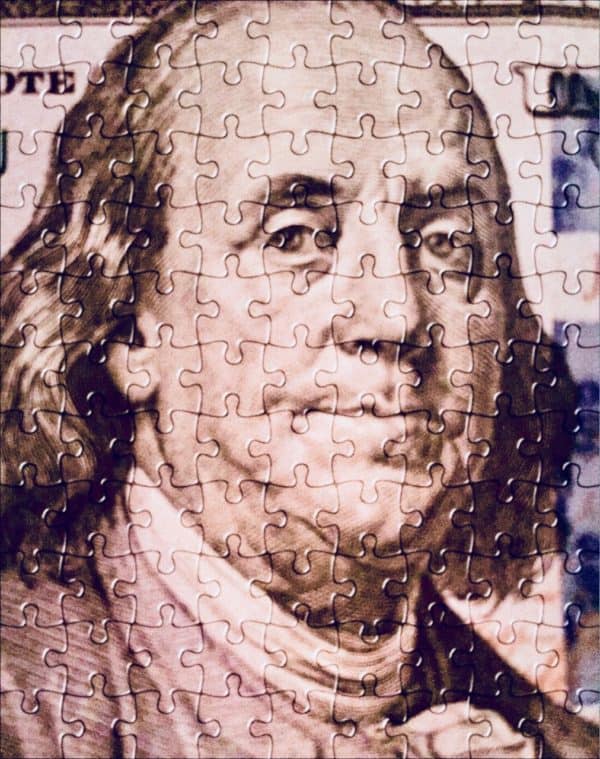 In June, we updated readers on the number of FINRA approved Reg CF portals. At that time the count stood at 41 regulated crowdfunding platforms. As of today (September 21, 2018), that number has now increased to 44 FINRA approved Reg CF platforms as three new platforms have been added to the group.
As for portals that have exited this sector of online capital formation, that number remains the same at four (Crowdboarders, DreamFunded, Neighbor Capital and UFP).
So who are the new additions to the smallest form of investment crowdfunding? They are as follows:
EnrichHER Funding is a platform that "unites founders and funders who share a vision for sustainable women-led ventures." EnrichHER was founded by Roshawnna Novellus earlier this year to empower female founders with the capital needed to build their businesses. As of yet, there are no offerings on the platform.
MiTech, a Public Benefit Corporation, is operating the site Crowdfund Main Street. The California based platform currently has five offerings listed on the site. None of these offerings have yet met their minimum funding goal.
SeedingVR is a vertical crowdfunding platform as it is focusing on one sector of industry: Virtual Reality. The platform explains:
"We are the only equity crowdfunding portal specific to the virtual reality industry and offer exclusive access to some of the stealthiest VR tech. And yes we know virtual reality, mixed reality and augmented reality are technically different. But for simplicity sake we put them into the same bucket and just call in VR."
Currently, there are no VR offerings listed.
As we recently reported, since the Reg CF industry went live in 2016 approximately $135.3 million has been raised under this securities exemption. A very small sum in the broader ecosystem of early stage funding. Most of the money raised to date has been with the assistance of just a handful of platforms.
Industry participants, along with this publication, are hopeful that policymakers will step up and remove some of the shortcomings intrinsic to the exemption to help foster sector growth and provide a more effective path for early stage companies to raise growth capital. While regulators, elected officials, and other prognosticators expected rampant fraud under Reg CF – the opposite has been true. The exemption was so strict it completely undermined utilization.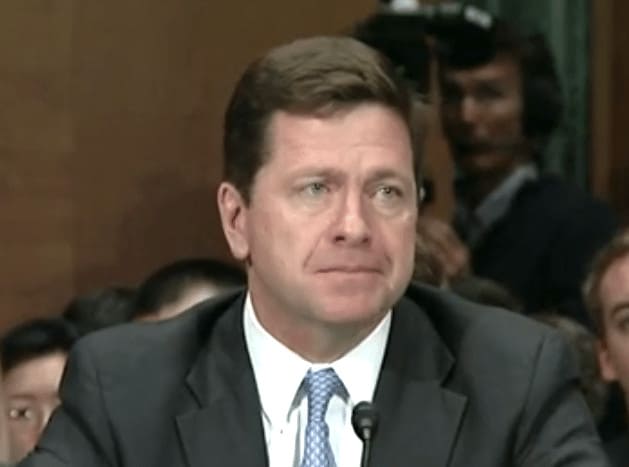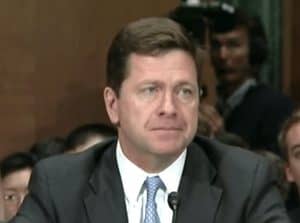 In July, a letter was forwarded to Securities and Exchange Commission (SEC) Chairman Jay Clayton demanding action by the regulator to fix one aspect of Reg CF. A prominent group of Fintech leaders demanded the Commission to increase Reg CF from the current $1.07 million cap to $20 million.
It was pointed out that in Europe many countries now allow issuers to raise up to €8 million (USD $9.4 million) on crowdfunding platforms. There are some advocating to push that amount higher as crowdfunding is viewed as an efficient vehicle to help fuel startups. There is also legislation being crafted to enable issuers to more easily operate on a pan-European level. This new legislation may also include rules to incorporate initial coin offerings (ICOs) as an option for issuers beyond more standard debt and equity offerings.
In the end, policymakers should focus on making Reg CF the exemption of choice for the very best firms. Today, the most promising startups use Reg D as the compliance demands are less stringent and thus presents a far lower cost for companies raising capital. Additionally, this means only VCs and the very wealthy have access to these investment opportunities and smaller investors are cut off from the opportunity.
While the changes needed to improve Reg CF may be relatively simple to fathom there is little political will to make these improvements. Either due to benign neglect, ignorance, or opposition, access to capital for smaller and early stage firms remains a problematic policy issue. Perhaps the electorate should demand business / entrepreneurship experience from our elected officials?
---
| Company Name | URL | City | State |
| --- | --- | --- | --- |
| Avonto | www.avonto.com | Cheyenne | WY |
| Buy the Block | NA | Denver | CO |
| CollectiveSun, LLC | www.collectivesun.com | San Diego | CA |
| Crowd Ignitiion | www.crowdignitiion.com | New York | NY |
| CrowdsourcedFunded | www.crowdsourcedfunded.com | Chicago | IL |
| EnergyFunders Marketplace | http://www.energyfunders.com/ | Houston | TX |
| EnrichHER Funding, LLC | https://ienrichher.com/ | Atlanta | GA |
| Equifund Crowd Funding Portal Inc. | www.equifundcfp.com | Kanata | ON |
| EquityBender | www.equitybender.com | Coronoa Del Mar | CA |
| First Democracy VC (Indiegogo) | www.microventures.com | Austin | TX |
| Flashfunders Funding Portal | www.flashfunders.com | Sherman Oaks | CA |
| Funding Wonder Crowd | www.fundingwonder.com | Miami | FL |
| fundme.com | www.fundme.com | Murray | UT |
| Fundpass | www.custvestor.com | San Francisco | CA |
| Good Capital Ventures | NA | Massillon | OH |
| Gridshare | www.gridshare.com | Portland | OR |
| GrowthFountain Capital | www.growthfountain.com | New York | NY |
| Honeycomb Portal | www.honeycombcredit.com | Pittsburgh | PA |
| Hycrowd | NA | Jersey City | NJ |
| Indie Crowd Funder | www.indiecrowdfunder.com | Los Angeles | CA |
| Jumpstart Micro | www.jumpstartmicro.com | Bedford | MA |
| Ksdaq | www.mrcrowd.com | Los Angeles | CA |
| Merging Traffic Portal llc | www.mergingtrafficportal.com | Orlando | FL |
| MinnowCFunding | www.minnowcfunding.com | Pasadena | CA |
| MiTec, PBC (Crowdfund Main Street) | https://www.crowdfundmainstreet.com/ | Fremont | CA |
| NetCapital Funding Portal | www.netcapital.com | Lewes | DE |
| NextSeed US | www.nextseed.com | Houston | TX |
| NSSC Funding Portal (SmallChange) | www.smallchange.com | Pittsburgh | PA |
| OpenDeal (Republic) | www.republic.com | New York | NY |
| Razitall | www.razitall.com | Basking Ridge | NJ |
| SeedingVR, LLC | http://www.seedingvr.com/ | Tuscon | AZ |
| SI Portal (SeedInvest) | www.seedinvest.com | New York | NY |
| Silicon Prairie Holdings, Inc. | https://sppx.io/ | St. Paul | MN |
| Slice Capital | wwww.slice.capital | Exton | PA |
| Sprowtt Crowdfunding | www.sprowttcf.com | Tampa | FL |
| Stampede cfp llc | NA | Honolulu | HI |
| StartEngine Capital | www.startengine.com | Los Angeles | LA |
| StartWise | www.startwise.com | San Carlos | CA |
| STL Critical Technologies JV I, LLC (nvested) | www.nvstedwithus.com | St. Louis | MO |
| Thrivera Ventures Fund | www.wunderfund.co | Cincinnati | OH |
| Title3Funds.com | www.title3funds.com | Irvine | CA |
| Trucrowd | www.us.trucrowd.com www.fundanna.com | Chicago | IL |
| Venture Capital 500 | www.venturecapital500.com | Jacksonville | FL |
| Wefunder Portal | www.wefunder.com | San Francisco | CA |
Sponsored Links by DQ Promote