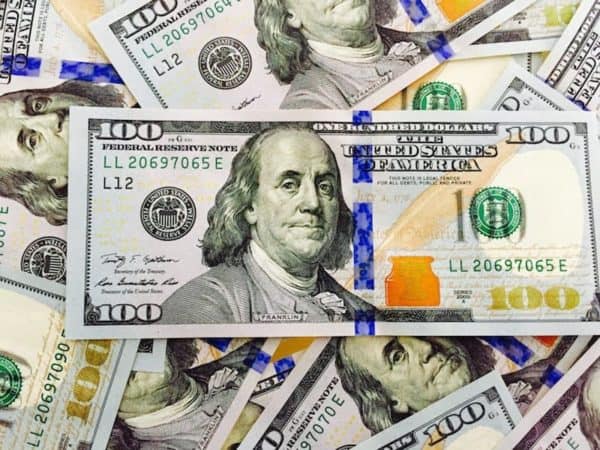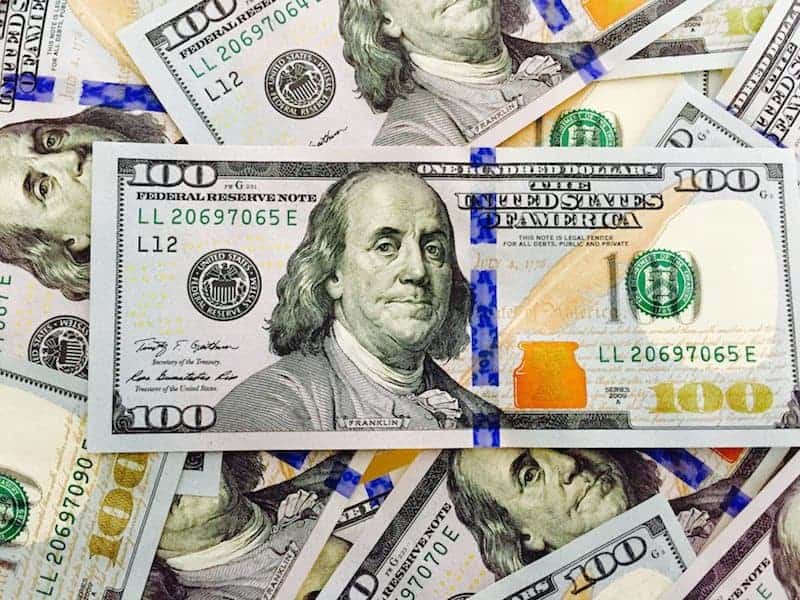 The number of Reg CF crowdfunding platforms in the US continues to slowly grow with several recent additions. Last time we reviewed the number of FINRA approved investment platforms in March, there were 38 regulated sites. So what has changed?
First, to update on what Reg CF accomplishes, this securities exemption was created by Title III of the JOBS Act of 2012. Perhaps the best known crowdfunding exemption (simply due to the fact Congress decided to call it Regulation Crowdfunding – hence Reg CF), this is one of three rules that allows for online capital formation (thus crowdfunding). The other two exemptions are Reg A+ and Reg D 506c.  Under Reg CF, an issuer may raise up to $1.07 million in a highly regulated environment. Issuers, investors, and platforms, must follow a strict set of rules to remain compliant.
As of today, there are four CF portals that are no longer operating in the space. Three have decided to depart the sector and one platform, UFP or uFundingPortal, was ejected as having an "almost complete failure to follow disclosure and filing requirements." uFundingportal accepted a settlement without admitting nor denying any findings. The ejection also helped to clarify FINRA expectations regarding a platform's responsibility when it came to valuations and listing bogus offerings.
The new exit removed from the list of approved portals is Neighbor Capital.  Their website is still live but is in "maintenance mode," and thus inactive. Started by a securities attorney in the San Francisco Bay area, the site was described as exploring equity-based crowdfunding for socially-minded companies in San Francisco. There is no word if Neighbor Capital will pivot into another, affiliated sector of finance.
So who are the new entrants into the Reg CF sector (since March)?
There is Collective Sun based in San Diego. The platform describes itself as the only company in America that exclusively helps non profits and tax exempt entities to fund solar projects nationwide. Projects looking to raise money may choose from multiple funding options and Reg CF happens to be on the list of choices. Collective Sun says it will always offer the least expensive funding solution.
"Getting financing from a large bank or traditional solar financing company means your nonprofit or tax exempt organization is going to be paying a lot more in the long run because banks categorize nonprofit and tax exempt organizations as "risky" investments and to mitigate the perceived risk, they attach exceptionally high interest rates to the transaction. Going to your community and using the CollectiveSun CrowdLending platform means your nonprofit or tax exempt organization will pay substantially less and your community members are the ones that will benefit."
A pretty impressive claim. According to their website a good number of projects have already been fully funded.
Merging Traffic Portal, based in Orlando, Florida, has a mission of "bringing the best of Florida to the world." The first offering listed on the site is a side by side Reg D – Reg CF offering for UBIF Tech Solutions Inc. (UBIF as in UBreakIFix). The offering is for a Florida corporation that is a franchise of UBREAKIFIX stores that sell repair services relating to computers, smart phones, tablets, etc.
STL Critical Technologies JV I, LLC or "nvstd" launched in April and is another new addition to the Reg CF ecosystem. CI covered the launch of their first offering here.  nvstd is a St. Louis Economic Development Partnership created platform and claims to be St. Louis' first "hyper-local"  platform designed to more easily connect local investors and business owners. Their first offering is a brewery, Wellbeing Brewing, that is seeking up to $200,000 in growth capital.
Stampede is the next new platform. Based in Honolulu, Hawaii, the SEC filing indicates its domain will be Stampedelive.com but as of today, the site is not live.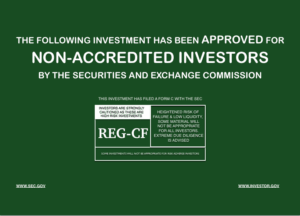 One other change of note is Equifund CFP: the first and only Canadian Reg CF platform (and why not?). Based in Ottawa, Equifund changed its name earlier this year from its previous moniker Novea.
Even though the JOBS Act was signed into law in 2012, Reg CF only became actionable in May of 2016, so we are two years into the new securities exemption. So how are we doing?
According to several tracking sites, Reg CF has now raised over $100 million in aggregate. This sector of online capital formation is currently dominated by a handful of platforms including StartEngine, Wefunder, SeedInvest, Microventures (Indiegogo), Republic and NextSeed. Early success is not necessarily an indicator of future performance as this industry is still in its infancy. StartEngine does a monthly update which indicated Reg CF topped $107 million in April.
In comparison to the more popular Reg D 506c exemption (accredited crowdfunding), Reg CF is quite small due to the more prescriptive regulatory environment that adds limitations, while increasing the overall cost and complexity. Aggregating both forms of Reg D (506c and 506b), this market is huge at around $1 trillion annually.
To date, there has been zero fraud for issuers using the Reg CF exemption. Nada. Of course, not all of the offerings have fully funded, and some issuers are dead or dormant, but that is normal. It's a market economy.
While many regulators expected the sector to be peppered with fraudulent offerings this has not been the case. There have been numerous occasions where regulators have admitted their surprise but Reg CF requires a good amount of work to complete and thus acts as a serious deterrent to unscrupulous characters. This also raises the question if, in fact, the exemption is too strict. Most industry participants would agree with this statement.
There has been a movement on Capitol Hill to fix the intrinsic shortcomings in Reg CF but partisan politics has, in the past, blocked progress. Recently, we have heard there may be another opportunity to improve upon the exemption by making some common sense changes such as:
raising the funding cap to $5 million or $10 million
Not limiting participation from Accredited Investors
Allowing for Special Purpose Vehicles (SPVs) to make the exemption more appealing to issuers
Creating a tax credit (similar to the UK) to mitigate risk and encourage investing in early stage companies
and more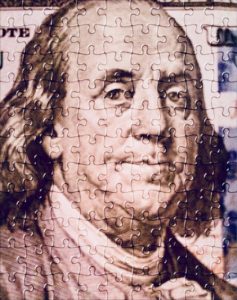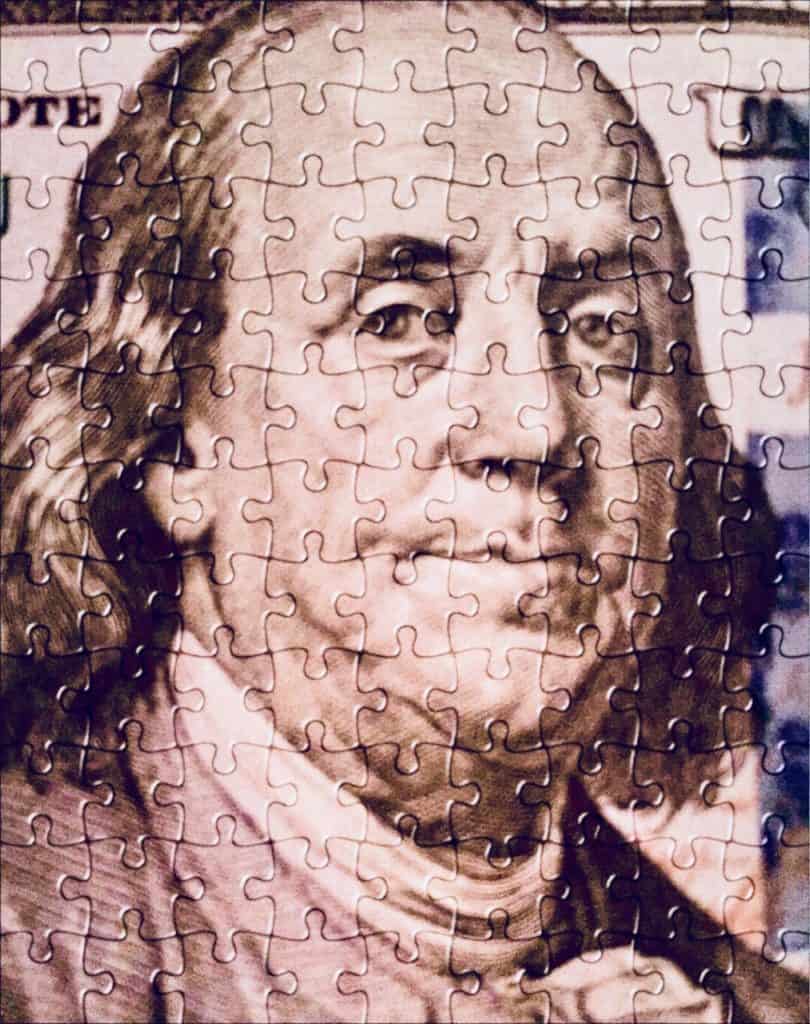 What has happened is platforms have created work arounds to Reg CF rule friction. Some platforms are matching Reg D with Reg CF to make it easier to raise the funding they need (instead of what the politicians / regulators think they should be limited to).
Most platforms are offering Reg A+ as well, and some are "Full Stack" platforms listing Reg D, Reg A+ and Reg CF. Several have migrated into the initial coin offering arena recognizing the robust demand for digital assets from both entrepreneurs and investors. We promise that every crowdfunding platform has reviewed listing regulated ICOs – as they should. Small Change listed the very first real estate offer to utilize Reg CF.
It is this publication's belief that Reg CF should be the exemption of choice for all early stage firms – from the local shop aspiring to expand their business to the next Uber seeking global domination. Democratization of access occurs not just for issuers but for smaller investors (and not just the well off).
In the end, for Reg CF to work – it must work not only for the issuers, but for the investors and platforms as well. If one of these stakeholders does not find the exemption workable – it fails for all. And this should be the guiding principle for all policymakers.
See the list of platforms below.
| Company Name | URL | City | State |
| --- | --- | --- | --- |
| Avonto | www.avonto.com | Cheyenne | WY |
| Buy the Block | NA | Denver | CO |
| CollectiveSun, LLC | www.collectivesun.com | San Diego | CA |
| Crowd Ignitiion | www.crowdignitiion.com | New York | NY |
| CrowdsourcedFunded | www.crowdsourcedfunded.com | Chicago | IL |
| EnergyFunders Marketplace | http://www.energyfunders.com/ | Houston | TX |
| Equifund Crowd Funding Portal Inc. | www.equifundcfp.com | Kanata | ON |
| EquityBender | www.equitybender.com | Coronoa Del Mar | CA |
| First Democracy VC (Indiegogo) | www.microventures.com | Austin | TX |
| Flashfunders Funding Portal | www.flashfunders.com | Sherman Oaks | CA |
| Funding Wonder Crowd | www.fundingwonder.com | Miami | FL |
| fundme.com | www.fundme.com | Murray | UT |
| Fundpass | www.custvestor.com | San Francisco | CA |
| Good Capital Ventures | NA | Massillon | OH |
| Gridshare | www.gridshare.com | Portland | OR |
| GrowthFountain Capital | www.growthfountain.com | New York | NY |
| Honeycomb Portal | www.honeycombcredit.com | Pittsburgh | PA |
| Hycrowd | NA | Jersey City | NJ |
| Indie Crowd Funder | www.indiecrowdfunder.com | Los Angeles | CA |
| Jumpstart Micro | www.jumpstartmicro.com | Bedford | MA |
| Ksdaq | www.mrcrowd.com | Los Angeles | CA |
| Merging Traffic Portal llc | www.mergingtrafficportal.com | Orlando | FL |
| MinnowCFunding | www.minnowcfunding.com | Pasadena | CA |
| NetCapital Funding Portal | www.netcapital.com | Lewes | DE |
| NextSeed US | www.nextseed.com | Houston | TX |
| NSSC Funding Portal (SmallChange) | www.smallchange.com | Pittsburgh | PA |
| OpenDeal (Republic) | www.republic.com | New York | NY |
| Razitall | www.razitall.com | Basking Ridge | NJ |
| SI Portal (SeedInvest) | www.seedinvest.com | New York | NY |
| Silicon Prairie Holdings, Inc. | https://sppx.io/ | St. Paul | MN |
| Slice Capital | wwww.slice.capital | Exton | PA |
| Sprowtt Crowdfunding | www.sprowttcf.com | Tampa | FL |
| Stampede cfp llc | NA | Honolulu | HI |
| StartEngine Capital | www.startengine.com | Los Angeles | LA |
| StartWise | www.startwise.com | San Carlos | CA |
| STL Critical Technologies JV I, LLC (nvested) | www.nvstedwithus.com | St. Louis | MO |
| Thrivera Ventures Fund | www.wunderfund.co | Cincinnati | OH |
| Title3Funds.com | www.title3funds.com | Irvine | CA |
| Trucrowd | www.us.trucrowd.com www.fundanna.com | Chicago | IL |
| Venture Capital 500 | www.venturecapital500.com | Jacksonville | FL |
| Wefunder Portal | www.wefunder.com | San Francisco | CA |
---
Sponsored Links by DQ Promote