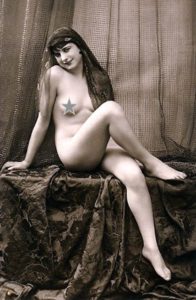 There have been multiple news stories this year of businesses in the adult sector increasingly using crypto, but according to PornHub, only 1% of visitors to the site are so far paying with digital currencies, Hard Fork reports.
Still, given that PornHub claims 28.5 billion hits per year, and the fact that only premium subscriptions can be purchased on the site, using three fairly rare cryptocurrencies – Verge, TRON and ZenCash- that number is not insignificant.
A PornHub spokesperson also told Hard Fork that the site expects that number to go up:
"…(W)e expect to see widespread adoption of crypto and blockchain on our site in the near future."
Pornhub, a Canadian company, began a well-publicized partnership with the team behind privacy-focussed cryptocurrency Verge earlier this year, but the company has also started accepting TRON and ZenCash payments for premium access to the site. (The Verge network has endured several hacks this year, and ZenCash has been rebranded as "Horizen" after a recent hack).
Pornhub has also announced that it plans to integrate PumaPay payments sometime in the near future.
PumaPay is one of 122 000 ERC-20 tokens that have so far been created on the Ethereum blockchain.
PumaPay claims that it has signed on over 60 partners to be part of its payment network, but the company was also recently identified by researchers at diar as one of numerous low cap cryptocurrencies currently valued at far less than was raised by ICO (initial coin offering).
PumaPay raised $117 million in an initial coin offering earlier this year, but diar says that circulating tokens are currently worth around $15 million.
Playboy Enterprises, publisher of the famous nude magazine, ran into trouble recently with a crypto-payments partnership it embarked upon with the Vancouver firm Global Blockchain Technologies (GBT).
Playboy is presently suing GBT for fraud and breach of contract, claiming that the company has failed to implement a Vice Industry Token payments platform across Playboy sites in a timely manner.