Blockchain-based real estate marketplace QuantmRE announced on Thursday it has teamed up with global financial services technology Securrency to create the infrastructure to support its real estate trading platform and launch globally compliant stablecoin and cryptocurrency ecosystem EQRE.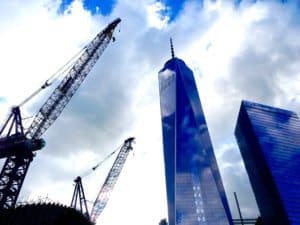 Founded in 2017, QuantmRE is seeking to become the world's largest membership-driven, vertically integrated tokenized real-estate marketplace powered by blockchain technologies. The company noted that investors will be able to build, model, manage and trade diversified portfolios of real-estate assets while homeowners can release the value of the equity that is locked up in their homes without taking on more debt. Since launching, QuantmRE has provided equity release solutions for approximately $300 million of properties. 
QuantmRE reported it selected Securrency and its best-in-class technologies to facilitate and support its EQRE offering and provide the cornerstone technology for QuantmRE's global real estate marketplace. Speaking about the partnership, Matthew Sullivan, CEO of QuantmRE, stated:
"QuantmRE will use Securrency's versatile suite of technologies to launch its globally compliant, blockchain-based platform that will enable its members to diversify their investment portfolios into fractional real estate assets, as well as giving homeowners the ability to unlock the equity they have built up in their homes without having to take on extra debt."
CEO of Securrency Dan Done, also commented:
"We believe in QuantmRE's vision and are excited to join forces and help them achieve their objective of creating the world's largest blockchain-based capital markets system for fractionalized real estate assets. We believe this partnership will serve as a first-class model for others who are hoping to issue security tokens in a fully compliant and transparent manner."
QuantmRE added it is conducting a Regulation A+ offering for its EQRE token and is establishing a new blockchain-based ecosystem for creating wealth through equity freedom by facilitating direct transactions between homeowners and real estate investors.