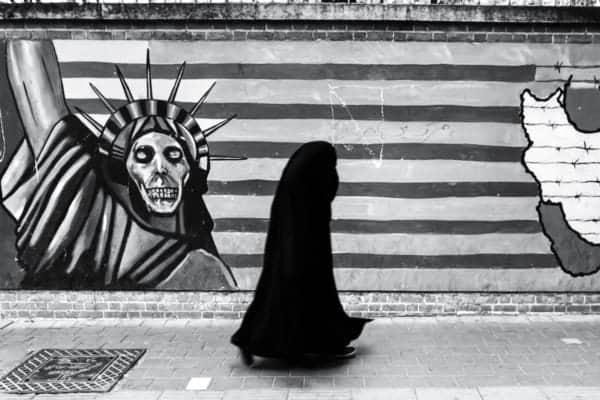 The American Financial Crimes Enforcement Network (FinCEN) has issued an advisory warning that Iranian state actors may escalate their attempts to move money in and out of the country through "illicit" channels (including cryptocurrencies) once the US completes its withdrawal from the Joint Comprehensive Plan of Action (Iran nuclear deal).
The October 11th advisory reads:
"As financial institutions are aware, during previous periods of heightened sanctions pressure, Iran relied heavily on third-country exchange houses and trading companies to move funds to evade sanctions. As the sanctions on Iran that were lifted under the JCPOA are coming back into effect, Iranian financial institutions can be expected to increase the use of these or other evasive practices."
The warning is addressed to US and foreign financial institutions (including crypto exchanges, money services business and dealers of precious metals and stones) and says it is intended to help US institutions detect illicit transactions from Iran while helping foreign institutions, "understand the obligations of their U.S. correspondents," while avoiding running afoul of US sanctions and compromising their anti-money laundering/combatting the finance of terrorism (KYC/CFT) compliance status.
FinCEN says Iran has previously used surreptitious finance channels to buy ballistic missile parts from China-based brokers, and also has, "long used front and shell companies…around the world to (support)…terrorist groups,…human rights abuses,… the Syrian regime,…other destabilizing efforts, the Islamic Revolutionary Guard Corps(IRGC) and Corps-Qods Force (IRGC-QF),…the Lebanese Hizballah, Hamas, and other terrorist groups."
Iran also has, "a history of using precious metals to evade sanctions and gain access to the financial system and may seek to use virtual currencies in the future," and since 2013:
"Iran has conducted at least $3.8 million worth of bitcoin-denominated transactions per year."
While admitting that the scale of crypto transfers by Iran is still "comparatively small," the agency believes, "virtual currency is an emerging payment system that may provide potential avenues for individuals and entities to evade sanctions."
This is in part because the transnational nature of crypto networks borne by the Internet means that, although crypto use is officially banned there, "individuals and businesses in Iran can still access virtual currency platforms… through: (1) Iran-located, Internet-based virtual currency exchanges; (2) U.S.- or other third country-based virtual currency exchanges; and (3) peer-to-peer (P2P) exchangers."
Accordingly, "Institutions should consider reviewing blockchain ledgers for activity that may originate or terminate in Iran," and should be aware that, "the international virtual currency industry is highly dynamic; new virtual currency businesses may incorporate or operate in Iran with little notice or footprint."
While there is some doubt about how advanced the project has so far become, over the past year, numerous Iranian officials have made public statements stating their regime's intention to create a cryptocurrency for the express purpose of evading international sanctions.