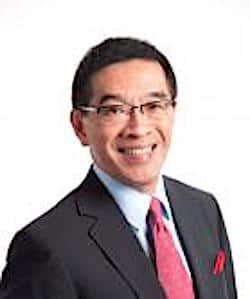 Properly regulating the cryptocurrency sector is a complex affair, says outgoing Hong Kong Securities and Futures Commission (SFC) chairperson Carlson Tong, but a complete ban is futile:
"We do not think imposing a total ban on these platforms is necessarily the right approach, and it will not work in today's internet world when trading can cross national boundaries."
Mr. Tong made the remarks to reporters from the South China Morning Post (SCMP):
"Even if we were to ban them, transactions can still be easily conducted via platforms in overseas markets."
The regulation of cryptocurrencies and "utility tokens" has proven challenging for legislators worldwide as they attempt to foster innovations in capital formation and investor access while protecting investor rights.
Across the globe and for the past several years, ICOs (initial coin offerings) have allowed some barely-established companies to raise millions with little obligation to investors. Returns to Main Street have been mixed at best, and many companies that ICO'd have failed to deliver on their business and tech development promises.
ICOs continue to be issued into a regulatory grayscape because lawmakers are having a hard time defining them."They do not fit in the custodian, audit or valuation requirements, for instance, normally expected under the Securities and Futures Ordinance," said Tong Ka-shing. "But no other international market currently has a comprehensive regulation framework for these cryptocurrency platforms."
But this does not mean the sector cannot be properly regulated, Tong believes:
"We need to see if and how these platforms can be regulated to a standard that is comparable to that of a licensed trading venue, while at the same time ensuring investor's interest are being protected."
The SCMP says that Tong's SFC, "is now anxious to to get some more formal cryptocurrency regulations firmly in place," and has in the meantime been urging investors to be careful,
He says they have also warned cryptocurrency exchanges operating locally to strictly adhere to any relevant SFC rules.
A spokesperson for the crypto exchange BitMEX told the SCMP that she looks forward to clearer rules if they are enlightened. "We hope the guidelines or regulations being considered will keep pace with market developments," said Angelina Kwan.
Jeremy Allaire of Circle told the SCMP that the industry is watching very closely and is eager to cooperate:
"We'll pay very close attention when new licensing or regulatory frameworks emerge, and will proactively work with the government on those frameworks."
He also said that a lack of clear rules may be putting investors at risk:
"We also recognise there are real risks for investors and rules need (to be) set in place to deal with those risks. So we try to be constructive in working with regulators in all the markets we are in."
Sponsored Links by DQ Promote