UK-based online lender LendInvest announced last week it has reduced rates and product fees across its Buy-to-Let product range. According to LendInvest, the pay rate for its five year fixed rate product has dropped to 3.60%, with the ICR calculation at a pay rate of 3.60%. Meanwhile, product fees for all BTL mortgages on standard property and HMO cases have been reduced to 1%, with borrowers who prioritize leverage in mind.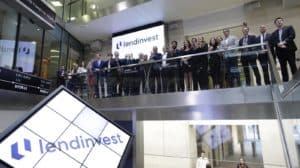 The lending platform also reported that for a limited time, valuation fees have been reduced to £100 for all standard property cases. LendInvest will now cover the borrower's legal fee scale costs for standard property, standard conveyance cases, where dual representation is selected. Speaking about the products rates and fees, Ian Boden, Sales Director at LendInvest, stated:
"One year on from the launch of our BTL product we are proud of the offering that we have worked on continuously throughout the year. As the business continues to enjoy the support of more lending capital, we are confident that the rates we're now able to offer across our products mean we hold a very competitive position in the market.
Boden went on to add:
"This level of flexibility on rates is complemented by the streamlined application, and loan management process we have implemented internally, ensuring we are well equipped to accommodate a high volume of BTL applications."
The latest product rate change comes just a couple weeks after LendInvest announced it reduced its rates across its Bridging product range and introduced a new Bridge to Term transition service.