WorldFirst, a UK-based multi-currency payments platform, announced on Tuesday it launched its World Account for U.S. businesses and online sellers. The solution made its debut after being launched by WorldFirst Co-Founder and CEO Jonathan Quin and Managing Director Jeff Parker while they were on stage on Money 20/20 USA.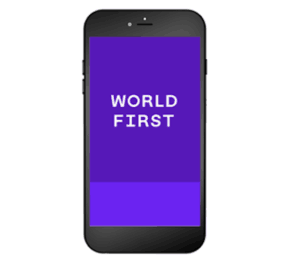 According to WorldFirst, the World Account allows businesses to open and manage accounts in seven different currencies (USD, GBP, EUR, CAD, JPY, AUD, and NZD) under one location, which reportedly streamlines expansion into new markets around the world and bypassing the complexities and bureaucracy traditionally associated with international business banking. Through World Account, U.S.-based businesses and online sellers may do the following:
Open local currency accounts around the world – with no fees – much quicker than working with traditional financial institutions
Make and receive international payments at no cost using one, simple online platform
Hold balances in a range of different currencies
Move money instantly between accounts
Make significant savings when converting between currencies with competitive exchange rates
During the launch, Quin reported that the World Account solution allows U.S. companies to conduct business like a local in different markets around the world, which makes it easier to expand globally by helping them collect money from their customers and pay their suppliers in local currencies. He also stated:
"With World Account, we're making it easier to manage money around the world from one easy-to-use platform, giving executives and entrepreneurs more time and resources to dedicate to growing their business through increased global trade."
Darren Hutchinson, Head of Commercial of Americas at WorldFirst, then added:
"World Account levels the playing field for smaller businesses and online sellers to conduct business overseas by providing them with the flexibility that has traditionally been given to larger, global organizations. We're on a mission to build the world's best platform for international trade and the launch of World Account is a key milestone on our journey."
WorldFirst notably launched its multi-currency payments solution int eh U.K. last year, with its debut in Asia a year later. The company's World Account is also now available in both Australia and Singapore.