Tokeny, a tokenization platform, has partnered with Blocktrade.com, a trading facility for Crypto Assets, Crypto Traded Indices and other blockchain related financial instruments. Last month, Neufund, Europe's first security token issuance platform, partnered with Liechtenstein-based Blocktrade to provide additional liquidity in security tokens.
Tokeny CEO Luc Falempin explained why Blocktrade partnership makes sense: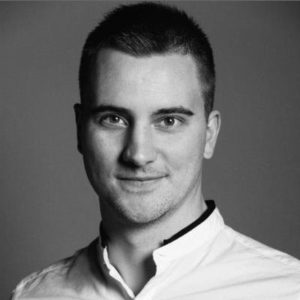 "At Tokeny we enable the issuance of security tokens that are fully compliant and compatible with exchanges in the ecosystem. Listing tokens on a secure and regulated trading platform is of utmost importance to our clients and partnering with Blocktrade.com realizes this vision of tokenized securities trading."
Luxembourg-based Tokeny indicated that the platform is building an infrastructure of partners to ensure every security token issued is fully regulated. Tokeny's TREX infrastructure -Token for Regulated EXchanges- is designed to ensure this uniformity and compliance in the trading of every issued security token.
Howdy Partner! @Blocktradecom & @tokenyICO #Tokenization #SecurityTokens #STO #ICO @LukaGubo #fintech #crypto
Tokeny's solution aims to leverage blockchain technology and couple it with traditional securities world experience to make the participation of any contributor in an STO transparent, accessible and completely secure. On the platform, Tokeny investors are guided through the necessary steps, including the necessary KYC and AML compliance checks, ensuring participants are eligible for the investment on the platform. Dividends, voting, announcements, investor validation and other corporate events can all be managed from the Tokeny platform by the issuer or his/her agent.
"We are proud to sign the agreement with Tokeny," stated Blocktrade.com CEO Luka Gubo.  "They are an important partner who share our vision to change the future of finance and make the capital markets fairer and more accessible to everyone. Furthermore, we both work with strict compliance and we believe this will accelerate the path to the wider adoption of crypto assets."
Blocktrade opened trading for BTT/ETH trading pair this week; users may deposit BTT and start trading.
In a recent interview with Lattice80, Gubo discussed BTT tokens:
"BTT tokens are quite unique as after they are used for payment of the service, they are 'burnt', meaning, they can be used only once and then disappear from circulation by being sent to an Ethereum wallet from where they can't be moved again."
He also explained how Blocktrade.com works:
"[Y]ou can open a trading account and start trading with a user-friendly interface to our exchange with possibility to trade cryptocurrencies and later also security tokens, crypto funds and other tokenized assets. But this front-end is only a small part of the whole system that we are building – as an exchange, we operate a central limit order book and a matching engine, with reliable and performant APIs that connect to it. Anyone can build on those APIs to create their own interface to the exchange or even leverage our order management system. What is important for institutional members of Blocktrade (brokers, investment banks, etc.) is that we have created a seamless clearing and settlement system where we can guarantee the efficient and fast settlement between members."

Sponsored Links by DQ Promote