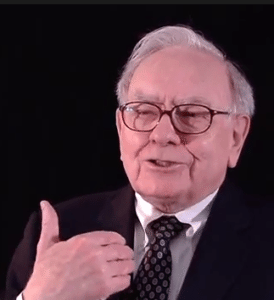 Warren Buffet's Berkshire Hathaway has moved into Fintech.
Long a lover of more boring investments like insurance and rusty metal businesses, Berkshire has recently invested in two different Fintech firms.
First, Berkshire backed Brazil based payments tech firm StoneCo. with a mere $300 million. StoneCo. just completed its initial public offering on Nasdaq  raising $1.5 billion. Strong demand from investors pushed the per share price above the estimated top end of the price range.
Berkshire has also invested in One97, the parent company of super popular paytech firm Paytm which provides mobile payments in India.
So is Berkshire / Buffet going tech on its shareholders?
Yes and no.
According to WSJ.com, the Fintech investments are 100% the doing of Todd Combs – a Buffet protege. Combs is a former hedge fund manager with a history in the financial services industry. He is also on the Board of Directors of JPMorgan Chase, a traditional financial services firm that is squarely in the sights of emerging Fintech innovators. Fintech is most certainly a hot topic at JPM board meetings.
The investment in Paytm actually was in the making some time ago and aligns with Berkshires earlier investments in VISA as a fundamental service that provides the "rails" to payments. Paytm offers mobile payment solutions to over 7 million merchants and enables consumers to make mobile payments from cards, bank accounts and digital credit.
Paytm has launched of Paytm Payments Bank to bring banking and financial services to the half-a-billion underbanked consumers in India.
While some of the headlines regarding Berkshires dip into Fintech focus on Buffet diverging from the past, that's really not so true. Berkshire has long been a backer of financial services firms, Berkshire is just updating its approach for 21st century realities. Soon, all financial services will be handled on your phone.
Now if Berkshire had invested in Bitcoin – that would have been out of character. But don't expect a crypto investment anytime in the near future. There is too much money to be made in the more plebeian world of payments, Insurtech and other Fintech verticals. And don't forget about the big investment in Apple which has some Fintech glow too.