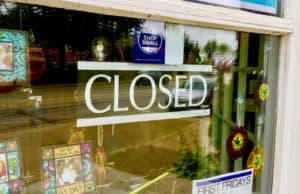 Seed, a mobile bank targeting small businesses and freelancers is shutting down, according to a report.
Crunchbase reported that an email was sent to users of the aspiring mobile bank announcing the wind down of the Fintech. According to a Tweet from Seed, they are recommending that customers migrate over to Azlo which is described as "fee-free small business banking that helps entrepreneurs start, grow, and succeed."
@AzloNow I signed up for an account because @seedbiz was closing down. How long does it take to review the application? I am trying to move all the billing for the business from Seed to Azlo.

— Anthony Lee (@anthonygawonlee) November 2, 2018
Over the past few years, Seed raised about $5.2 million in funding but apparently, the money was not enough.
Seed, like many US digital only banks, was partnering with an established banking firm The Bancorp Bank, to provide services – piggybacking off of their banking license. Azlo is working with BBVA.
Part of the challenge for Fintechs in the US is the innovation-crushing path to becoming a compliant financial service firm. Fintechs must manage both federal and state regulations creating an expensive path that only the best funded Fintechs can manage. Traditional finance firms, who have complained about the regulatory morass in years past, have warmed up the federal plus state rules as it creates a significant moat to competition.
Earlier this year, the Office of the Comptroller of the Currency opened up a new path for Fintechs to receive a national charter. State bank supervisors have recently filed a lawsuit challenging the OCC Fintech Charter hoping to delay competition even more.