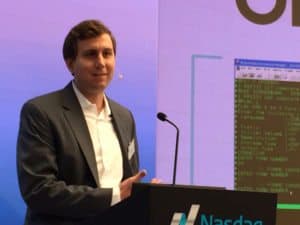 Orchard co-founder and former CEO Matt Burton has joined VC firm QED Investors as a General Partner.
According to a note circulated by QED, Burton will lead their newly launched founding stage investment platform QED Belay. As part of this role, Burton will open the QED New York City office along with Laura Bock who also recently joined the investment team as a Principle.
Burton co-founded Orchard in 2013 during a pivotal moment in the online lending industry. It was his company that helped to connect institutional investors with marketplace lending platforms becoming a vital variable in sector growth. Burton leveraged his experience in Adtech to build Orchard into a Fintech platform that ended up serving hundreds of institutional investors and dozens of online lenders. In 2018, Orchard was sold to leading SME lender Kabbage for an undisclosed sum. Burton announced he had taken a leadership role at Kabbage once the sale was revealed.
QED, an Orchard investor, has backed numerous Fintechs. The VC prefers to pair money with mentoring and skills.
This past July, QED closed its fifth and largest venture investment fund to date with $175 million in commitments.
QED described the new fund as follows:
"The new fund will allow us to continue to back amazing fintech companies and provide best-in-class investment returns. We were very fortunate to have had significantly more interest from outside investors than we could accommodate, but we ultimately decided to cap the fund given we have a disciplined approach and strive to invest in only the best early stage fintech companies. Notably, the QED Partnership remains the largest single investor in QED Fund V."
The fund expects to back early-stage firms in the US, UK, and Latin America.