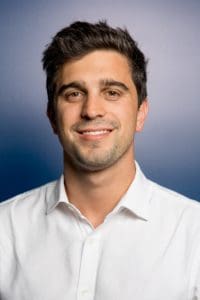 The Pearcey Foundation has awarded Nick Molnar, co-founder and CEO of Afterpay, as the 2018 NSW ICT Entrepreneur of the Year Award winner. Afterpay is an Australian retail payments platform that is said to be one of Australia's fastest growing Fintech companies.
Deputy Premier and Minister for Small Business John Barilaro congratulated Molnar as one of NSW's most successful fintech entrepreneurs.
"Nick Molnar is a worthy winner of the NSW Pearcey Award as a trailblazer in our state's tech industry," Barilaro said. "As co-founder of NSW fintech company Afterpay he has enjoyed strong success with the company named among the 'Leading 50' fintech companies in the world in the recent 2018 Fintech100 report by H2 Ventures and KPMG."
Barilaro noted that NSW is home to 55% of all Aussie Fintech firms.
"The NSW Government is investing heavily in the startup sector to create jobs and industries for the future, including through initiatives like Jobs for NSW and the Sydney Startup Hub and support for industry awards like this."
Afterpay facilitates commerce between retail merchants and their end-customers – offering a 'buy now, take now, pay later' service that does not require end-customers to enter into a traditional loan or pay any upfront fees or interest to Afterpay. Currently, Afterpay states it has over 1.8 million customers and over 18,000 retailers on board including.
Afterpay listed on the Australian Securities Exchange in May 2016, and was recently listed at number 26 in the 2018 Fintech100, a list of leading global fintech innovators compiled by H2 Ventures and KPMG.
Prior to establishing Afterpay, Nick launched the leading American online jeweler, Ice.com, into Australia under the local brand Iceonline.com.au. Nick successfully grew Ice in Australia to become the largest online-only jewelry and watch retailer.