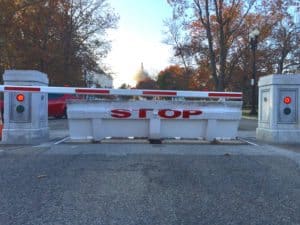 Trading cryptocurrencies anonymously is no longer legal in Taiwan, Focus Taiwan reports.
The change was made Friday, November 2nd as Taiwan prepares to be evaluated by the Asia/Pacific Group on Money Laundering (APG), which will take place between Nov. 5th and the 16th.
Although Taiwan also amended its Money Laundering Control and Terrorism Financing Prevention Acts in 2016, Focus Taiwan says the Taiwan Ministry of Justice (MOJ) believed the changes were inadequate, and "…(have) not fully prevented related financial crimes."
The latest amendments were finalized and announced November 2nd, "…(and) give Taiwan's Financial Supervisory Commission (FSC) the authority to crack down on anonymous virtual currency transactions."
The new laws will also obligate Taiwan's cryptocurrency exchanges to identify users:
"The FSC can now demand that operators of virtual currency platforms, including bitcoin, implement "real-name systems" that require users to register their real names."
Banks can also legally refuse to process anonymous (or pseudonymous?) transactions and report these transactions to the FSC.
According to Focus Taiwan, the the MOJ believes the new laws better align Taiwan with international anti-money laundering (AML) systems and standards and plug gaps in the country's existing AML regimen.
The MOJ also believes the new provisions against anonymous cryptocurrency activities help, "build a culture that values legal compliance."
Paraphrasing the MOJ, Focus Taiwan writes:
"A compliance culture and mindset is an important part of effectively fighting money laundering, and that culture and mindset can only be fostered through good habits and practices in the operations of local companies and institutions."
Although it is difficult to estimate the size of Taiwanese cryptocurrency markets, there is a good chance that crypto traders moved their business there following comprehensive crackdowns on the sector in China this year.

At the end of 2016, 90% of Bitcoin trades were conducted in China's yuan currency. That number has since dropped to a tiny fraction of that (less than 5%), though significant Chinese crypto business has likely been moving through other currencies, such as Korean won.

Sponsored Links by DQ Promote