Artificial Intelligence (AI) is creeping into every sector of the economy. Financial services is a huge beneficiary of AI as it has the potential to provide better services at a lower cost to many more people. In the recent Autumn Budget presentation by Chancellor Philip Hammond, AI received some recognition of its growing importance to industry.
The UK government states it has "already taken action" with regard to AI. There is an Office for AI and Government Digital Service (GDS) which will review how government can use AI.
As part of "building a new economy" AI will benefit from a portion of the £1.6 billion dedicated to science and innovation. In relative terms, the number may seem small but at least on Fintech entepreneur believes AI is a big winner in the government's budget plans.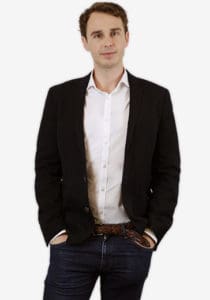 Nicholas Harding, CEO at Lending Works, describes the UK Budget as "another show of intent from Government in their recognition of the growing importance of the tech sector."
"Last year the Chancellor pledged £20 billion towards innovation, science and tech over a 10-year period, and the £1.6 billion package he announced at Budget 2018 represents an excellent start," said Harding. "The most eye-catching beneficiary of this package from our perspective is Artificial Intelligence (AI), which leading think tanks such as PwC estimate will increase UK GDP to the tune of £232 billion (over 10 per cent) by 2030."
Harding believes the money set aside by the Chancellor will help to improve the UK's current talent pool and harness leading expertise from all over the world.
"But we also hope to see a lot of emphasis on integration and collaboration of AI startups with SMEs. In particular, we need to ensure that sectors such as Fintech – which attracted over £12 billion of investment in H1 of this year alone – reap the benefits of AI, and thus drive home the UK's global competitive advantage in this area."
Predictions aside, AI is at the very beginning of its incorporation into Fintech. Machine learning and smart devices may be novelties now but the future potential can not be discounted.

–

Sponsored Links by DQ Promote