Today, the first enforcement action was taken by the Securities and Exchange Commission (SEC) against a cryptocurrency exchange; EtherDelta. Prior to this, the SEC had only targeted issuers and promoters of crypto – largely for fraud and selling unregistered securities.  While the action against EtherData is the first, no one expects it to be the last. There are numerous secondary markets that are operating on the outskirts of US securities law.
CI recently conversed with Jason Gottlieb, a partner at Morrison Cohen LLP and principal operator of the MoCo Cryptocurrency Litigation Tracker.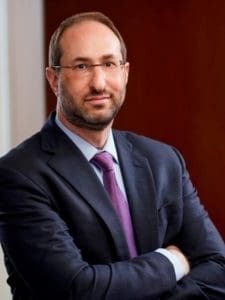 Gottlieb echoed, as the SEC indicated today, that since the DAO report in the summer of 2017, crypto exchanges have been on notice that they would be treated as securities and thus any secondary market better register as either an exchange or alternative trading system (ATS).
"Several exchanges currently operating without the SEC's blessing are grappling with these issues — and with the SEC, said Gottlieb. "The EtherDelta settlement may be only the first in a series of settlements or SEC litigation."
Gottlieb added that it is unfortunate that exchanges attempting to follow a compliant path have yet to receive SEC approval. This puts crypto exchanges in a quandry and "without a blueprint."
"Several structural impediments remain, such as custody and cybersecurity issues, and the SEC seems reluctant to move forward without more certainty in these areas," Gottlieb shared.
So did the enforcement action create more questions than answers? Is the SEC at least partially to blame as they are practicing the blunt instrument of rulemaking by enforcement action?
"The industry is watching closely for SEC guidance, and has been heartened by the SEC's widely respected 'cyber-czar' Valerie Szczepanik recently announcing that such guidance is on the way," stated Gottlieb. "Hopefully, this guidance will protect investors and markets, without further stifling innovation and forcing it offshore, as has been an unfortunate recent trend."
Sponsored Links by DQ Promote