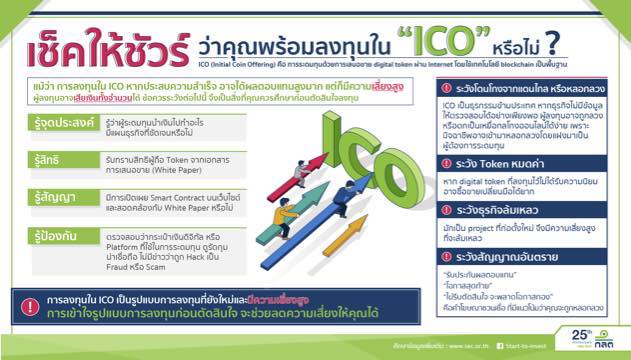 The Thailand Securities and Exchange Commission (SEC) is expected to approve the first initial coin offering (ICO) portal at some point this month, according to a report in the Bangkok Post.
The approval follows a royal decree from last May that stipulated that the Thai SEC would be the main regulator for digital token offerings and undertaking of digital asset businesses. The Royal Decree on Digital Asset Businesses B.E. 2561 (2018) is designed to regulate and supervise offerings of digital tokens and undertaking of digital asset businesses, including exchange,s brokerages, and dealing in crypto.
But it appears the first approval may be on track but there are others in the queue. The Post states that six businesses are seeking licences to operate as a digital asset exchanges: Bitcoin Co (bx.in.th), Bitkub Online Co Ltd (bitkub.com), Cash2Coins Co Ltd (cash2coins.com), Satang Corporation Co Ltd (tdax.com), CoinAsset Co Ltd (coinasset.co.th) and Southeast Asia Digital Exchange Co Ltd (seadex.io). There are two other businesses who are looking to operate as digital asset dealers: Coins TH Co (coins.co.th) and Digital Coin Co Ltd (thaiwm.com).
Any platform that lists ICOs is expected to provide an element of due diligence before the offering is made available to investors.
Thailand has been fairly innovation-friendly when it comes to Fintech in general. The southeast Asian country joins a handful of other nations which are seeking to create bespoke rules to encourage ICOs – not ban nor discourage them.
The Royal Decree, translated into English, is available here.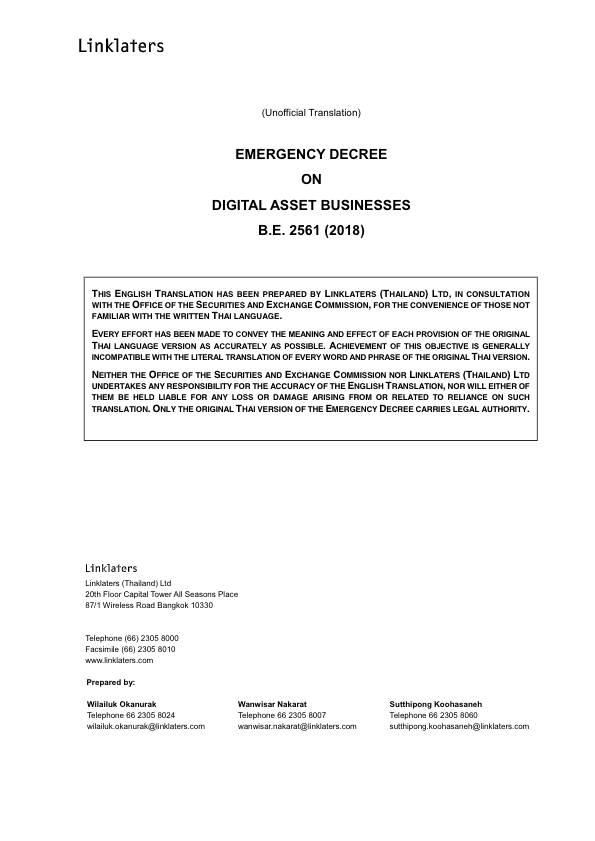 Sponsored Links by DQ Promote