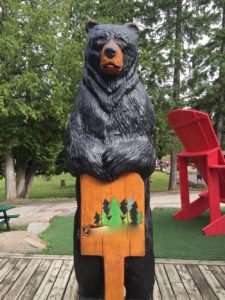 The prolonged bear market of 2018 appears to have affected two cryptocurrency mining operations in the county of Norbotten,Sweden, Sverige Radio reports.
Power officials in the town of Älvsbyn are suing Miami-based company NGDC for millions in unpaid electricity bills, and the municipality of Kalix is looking for a crypto-mine that never materialized after renting and then failing to pay for an industrial site there.
A website for NGDC could not be located by press time.
Lawyer Fredrik Sundin is the litigator for the power company Vattenfall, which serves the Älvsbyn region.
Sundin believes his chances of collecting on NGDC's debt are not "brilliant," but says, "…we will do what we can of course."
NGDC was in fact mining bitcoins in Älvsbyn, but then suddenly shut down this fall when Vattenfall cut power to the mine because of unpaid electricity bills.
Helena Öhlund of the Älvsbyn municipal council says no one from the city, which owns the industrial facility housing the NGDC mine, has been able to reach anyone at NGDC HQ.
The nearby town of Kalix, too, is attempting to collect money owed by a company named Chasquitech, which allegedly rented space for a cryptocurrency mine there but then failed to pay rent and commence operations.
Patrik Öhlund, the CEO of The Node Pole, a company that establishes data centers in Sweden, attributed the problems in Älvsbyn and Kalix to poor conditions in the markets:
"Increased electricity prices due to the drought this summer and low bitcoin prices during the past six months can explain why some cryptographic (cryptocurrency mining) companies have had problems."
Still, Öhlund expects the number of "cryptographic data centres" in Sweden, presently numbered at around 50, to double in the next five years:
"Looking five years ahead, we would not be surprised if we see a doubling, upwards of a hundred."
Sponsored Links by DQ Promote