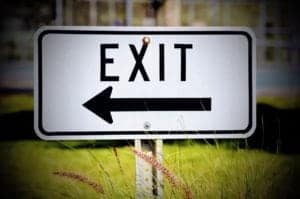 The world's 3rd largest cryptocurrency exchange by trading volume, Huobi, has laid off 6 of 10 workers at its location in Brazil, Portal do Bitcoin reports.
The layoffs, though not the exact number, were confirmed by Huobi's local CEO in Brazil, Frank Tao.
Huobi, which was founded in China and is now based in Singapore, opened the Brazil location last May after representatives were seen handing out business cards at the popular Brazilian crypto and blockchain conference Bitconf in São Paulo on May 5th and 6th.
Most of the laid off employees were reportedly working at Huobi Brazil under freelance-style contracts in management and operations. When their contracts started to run out in late October and early November, they were not renewed.
One employee who asked not to be named told Portal that the protracted crypto bear market of 2018 was not the reason for the layoffs, but rather another 'external factor':
"I was surprised by the dismissal. It was nothing about the market. Probably an external factor. By September the team was closed. In October, they decided not to continue with local operations. It was an order that came from the headquarters."
The arrival of Huobi in Brazil was reportedly greeted with trepidation by local crypto exchanges who feared Huobi's enormity liquidity.
Only Binance and OKEx presently handle more business than Huobi, and, according to data at CoinMarketCap, the exchange processes an estimated $13 billion in trades every 30 days and hosts 284 trading pairs.
But Huobi has not yet begun accepting deposits and withdrawals in Brazil's local currency, the real.
Portal also reports that there have been layoffs elsewhere in the Brazilian crypto sector.
In mid-October, Brazil's 'leading' crypto exchange, Mercado Bitcoin, laid off 20 employees, including several professionals poached from other crypto businesses less than 6 months prior.
Competing Brazilian crypto exchange Foxbit also laid off employees in its IT department in August, though it would not comment on the details of the decision.