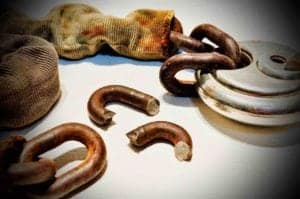 The British Blockchain Association (BBA) has issued a statement pertaining to a new industry group set up by former BBBA members.
Announced yesterday in a release, the British Blockchain Industry Association (BBIA) said it was launching to create a "clear voice for the UK blockchain industry, it's members, stakeholders, and the public good."
The BBA's statement following the BBIA announcement revealed a rift between the two organizations:
"The British Blockchain Association would like to categorically clarify that we have no connection or affiliation whatsoever with the said organisation. We are not associated with the 'BBIA' in any shape, form, or capacity. In a recent blog post, it has been allegedly claimed that the new organisation is "formed by the BBA" which is completely inaccurate and blatantly misleading."
The BBA said they are not responsible for any "financial dealings or agreements with the affiliates of these organizations."
Additionally, the BBA said their legal team is monitoring developments and will take "action where deemed appropriate."
CI spoke to an individual with inside knowledge of the two blockchain focused organizations who viewed the rift as an unfortunate event. The person said the BBA was completely aware of the separation prior to the announcement. Additionally, one story erroneously reported that the BBIA was formed by the BBA. The two groups are entirely separate:
"The founders, Naseem and Mureed, where part of a meeting at Blockchain Live back in September when the executive committee commissioned a review to determine how the two 'legs' of the BBA – academic and industry body – should move forward in order to be able to properly represent, and provide good value, to industry members," said the source.
The insider said a dialogue ensued with the BBA executive committee that adopted the recommendations which concluded that there were two options that would enable this and allow the industry arm to represent the industry and be accountable to members. Either a separate accounting and governance structure under the BBA umbrella, with its own accounts and treasurer etc, which was strongly preferred by the executive, or to become a separate entity.
"Last week the BBA founders ruled out the preferred option and yesterday they dissolved the executive, with immediate effect," shared the source. "I know the BBIA founders respect the great work that the BBA is doing in the academic field with the JBBA and hope this will continue, with both working for the good of the advancement of Blockchain technology and education for the common good."