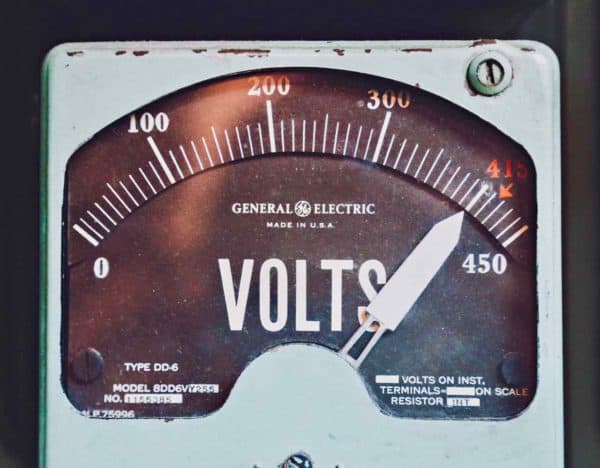 Officials from the Chelan County Public Utility Division (PUD) in central Washington held a public meeting November 7th to announce proposed electricity rate increases for cryptocurrency mines, KPQ News Radio reports.
The officials say the would like the industry to bear some of the costs their power-thirsty power operations impose on local infrastructure.
According to Customer Utilities Rate Adviser, Lindsey Mohns:
"Our upfront capital charges are intended to recover the accelerated cost of infrastructure investment in our system, mainly in our substations, which is kind of the main component of the distribution system. So the upfront charges take into account the capacity that's used by cryptocurrency miners."
Mohn added that increased load imposed by local crypto mining will also require the county to import power from other regions:
"What this new rate structure (Schedule 36) does is bring into it a market consideration on the energy price because we will have to purchase power on the market to serve the variable load associated with cryptocurrency."
KPQ reporter Kyle Lamb added:
"It also should be noted that the extra power the PUD would have to purchase on the open market would not necessarily be hydro-power. Like all energy purchased from the national grid, it would be a blend of renewable energy and fossil fuels."
2018 has been a tough year for crypto market investors and miners alike, especially new entrants, who may not have not had time to build reserves during better and less competitive times.
The price of Bitcoin is now lower than it was one year ago, and Bitcoin is trading at about a quarter of the $20 000 USD all-time-high price it achieved in early December 2017.
The exuberance that led to that price harkened many to enter crypto mining. New, smaller players made huge investments in hardware, and even seasoned mining companies like Bitmain, which have seen several market up-and-down cycles, expanded operations into electricity-rich regions in the US and elsewhere, based in part on the presumption that crypto had finally "gone mainstream."
What has become apparent in 2018 is a much more sober picture.
Chelan County joins multiple regions elsewhere in Washington, New York and Quebec now imposing rate hikes, strict operational safety standards and anti-noise ordinances on cryptocurrency mines that previously flocked there based on the idea that power was cheap and plentiful.
As the cost of mining cryptocurrencies has gone up, market prices for selling them have come down substantially. Many other cryptocurrencies are faring far worse than Bitcoin and are now trading 80-90% below 2017 prices.
Denton Meier, part owner of crypto mining companies Firefly Technologies and Silicon Orchard, said the increased costs would not only prompt miners to move elsewhere but would clear the field in favour of giant mining operations and "hedge funds" with greater cash reserves.
One problem with crypto mining is that once the mine is up and running, much of the business is automated, meaning not many jobs are immediately created in a region.
This gives local politicians little incentive to socialize operational costs.
But Meier argued that crypto mining could lead indirectly to spin off jobs:
"Looking at it in a bigger picture it's not just mining but services that can happen around that. Like jobs creation in programming, finance, and other things that will happen over time with the cryptocurrency market. We have the opportunity to become a hub for that."
Cryptocurrencies can be traded and managed entirely online, however. This means there is no guarantee that the jobs Meier mentions would have to be created in the same region as a mine.
Still, Meier suggested some possibility that his business would grow the local economy beyond the mine, but not if regulators made the region too costly:
"With rates that price us out of that ballgame it's not that root that we need to then grow those other businesses, so that will happen elsewhere."
Meier also said that the meeting was one-sided:
"I think it's nice to be able to make comment but I seems like they've already made up their mind. What's been missing is actually a round-table discussion and more of a brain storming session. How can we really affect the local economy, how can we work together? Let's create a business-case scenario and include the PUD in that."
According to KPQ, when the meeting was held November 7th, there were roughly 20 cryptocurrency operators with applications pending approval in Chelan county, and other miners besides Meier commented that they will move if rates are hiked. Idaho, Montana, Virginia and Ohio were mentioned as more favourable climes.
But Mohn said that the meeting was not the first officials had held on the subject, and said that any exodus should have already happened:
"We have had several public meetings on the rate itself. We continue to take into account the feedback we've heard from cryptocurrency customers so I would have expected if they were going to drop out they would have already, and not necessarily after this (meeting,) because this has really taken some of their feedback into account."
Sponsored Links by DQ Promote