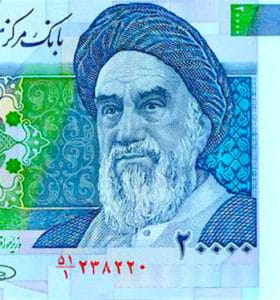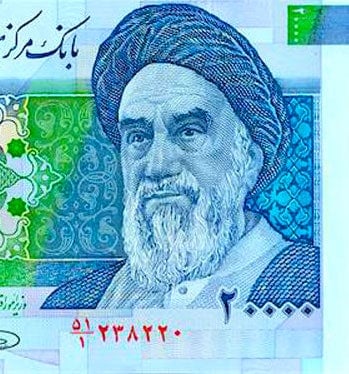 The Chairperson for the International Business Forum, an organization established in 1995 to "provide a trustworthy global business network, especially for Muslim business-people," says the organization is going to create a cryptocurrency to help Islamic countries evade controls associated with the US dollar, which has become "a sanctioning tool."
Errol Yarar told Turkish news outlet Anadolu Agency (AA):
"The U.S. dollar is beyond a common currency, it has become a sanctioning tool."
According to Yarar, the plan will be discussed November 20th at the 22nd International Business Forum (IBF) Congress:
"We will make a cryptocurrency system, that will be used for international trade among Islamic countries, a current issue."
Earlier this month, the Belgium-based payments processing company SWIFT dealt a major blow to several Iranian banks, including the Central Bank of Iran, when it announced that it was suspending their access to its systems:
"In keeping with our mission of supporting the resilience and integrity of the global financial system as a global and neutral service provider, Swift is suspending certain Iranian banks' access to the messaging system. This step, while regrettable, has been taken in the interest of the stability and integrity of the wider global financial system."
In response, Russian Association of Cryptoindustry and Blockchain (RACIB) head Yuri Pripachkin announced last week at the Chainpoint Conference in Armenia that RACIB had signed an agreement with Iran's Blockchain Lab to create a "supranational…Iranian counterpart to SWIFT":
"The experience of RACIB representatives can also be used in Iran, where the situation with sanctions is more complicated than in Russia because of a SWIFT outage in the country. According to our information, currently the active development of the Iranian counterpart to SWIFT is underway. We will communicate and cooperate in this and other areas. Due to their supranational tools, cryptoeconomics can be effectively used to circumvent sanctions restrictions. In the current geopolitical situation, it is necessary to use this potential."
According to the Russia Times, cutting Iran off entirely from SWIFT could have devastating consequences:
"Whatever the long-term implications for the US dollar, Iran now faces a more drastic short-term problem. Without SWIFT access, the country cannot be paid for exports or pay for imports. With an economy reeling from US sanctions – applied in 19 rounds since President Trump withdrew from the Joint Comprehensive Plan of Action (JCPOA), or Iran deal, in May – Tehran might have to think outside the box to ensure its economic survival."
Yarar told AA that the proposal for an Islamic transnational crypto network will be founded upon a philosophy of 'monetary pluralism':
"In IBF, this year, we will discuss the term 'monetary pluralism' to create a fairer and healthier trade environment."
He proposes that the new blockchain ledger-based network could be used by business people to price goods, be used by traders in exchange markets, and also be used as a local currency.
The proposal may be somewhat naive given that cryptocurrencies like Bitcoin have yet to establish stability as stores of value and scalability as true payment networks.
There is also the obvious issue of using an exchange-traded token that fluctuates in value as a local or national currency.
Venezuela's national crypto is trying to bear all these features while generating income for the government, and for this reason has been largely critiqued outside the country as a scam and another example of an irresponsible regime printing money.
Some of the most experienced crypto developers in the world are Bitcoin developers like Jimmy Song, among others, most of whom say that blockchain networks are too slow and expensive to warrant use by central entities, who should rather engage with a distributed database that uses encryption.
For now, Bitcoin is an arguably boutique invention and it is still very much an experiment as it struggles to scale and survive the influence of market manipulators scalping less savvy participants on relatively unregulated exchanges.
The only reason anyone would want a true blockchain, Bitcoiners say, is that true "decentralization," where an immutably encrypted copy of the blockchain ledger is kept on every node across the world, is that such a system bears no single point of failure and could survive an attack.
This feature is referred to as "censorship resistance."
The cost of censorship-resistance, many Bitcoiners say, for the time being, is a slow and sometimes expensive network.
Nevertheless, such a system could offer a stop-gap measure to governments attempting to resist external economic pressure.
At the conference, Farar will also reportedly propose a version of the IMF for the Islamic world called the 'international Islamic cooperation fund.'
In keeping with Sharia law, the fund would be, "based on non-interest finance principles, and (will) help countries facing an economic crisis," AA reports.