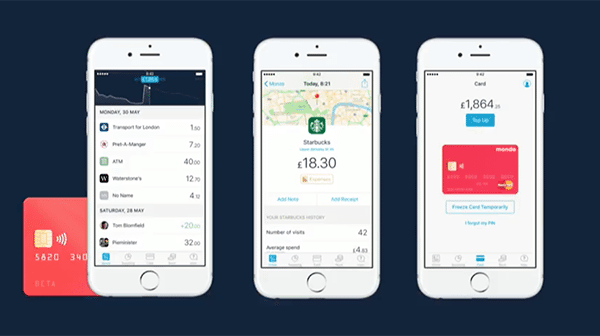 UK challenger bank Monzo announced on Monday it is now bringing instant signup to Google Pay. This news comes just six months after the fintech announced users are now able to use Apple Pay for purchases. Monzo reported that if users sign up to Monzo today on a compatible Android phone, they'll be able to add their Monzo card to Google Pay immediately, without waiting for the physical card to arrive in the post. It was revealed:
"This is especially useful if you're inviting friends or family to Monzo, because there's no longer a delay — you can help them sign up and get them using Monzo in minutes. Alongside this, we're also bringing 'in-app provisioning' to Google Pay, which means you can add your Monzo card to Google Pay from the Account tab with just a couple of taps. No need to go to the Google Pay app to initially add your card."
Monzo went on to add that this is one of a couple of improvements it is making on its platform over the coming days, with more updates coming later this week. Founded in 2015, Monzo describes itself as a fintech startup that "lives on smartphones" and is built the way its customers live. The company explained:
"Since we started we've been busy building the best current account in the world. We now have more than one million customers using our debit cards to manage their money and spend around the world. Download the app today to join the revolution."
Monzo recently announced it successfully secured £85 million through its latest investment round, which was led by General Catalyst, alongside Accel and the startup's existing investors. The company's valuation is now at $1 billion. The fintech previously raised more than £4.2 million through three equity crowdfunding campaigns on Crowdcube. Monzo also explained that the latest investment round's funds will be used to bring its services to even more people across the UK and let it continue to build exciting new features while ensuring users continue to receive the great customer service they are used to.