Almost immediately after revealing a $12.75 million funding round, Securitize has formed a partnership with Elevated Returns to boost their real estate tokenization program in Southeast Asia. Securitize is a token compliance platform and protocol for issuing and managing digital securities on the blockchain.
Elevated Returns said the new partnership with Securitize will implement and localize their compliant security token issuance platform in Thailand. Complimenting this strategic move, Elevated Returns has also launched a bid to acquire 24.9% of a Bangkok-based Seamico Securities as part of its expansion plan in South East Asia.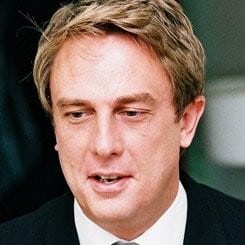 Stephane De Baets, founder and President of Elevated Returns, said the partnership was a very important next step for his company as it moves to originate security tokens in Southeast Asia.
"Thailand is a very active market for innovation in financial products and is widely considered ahead of the curve with respect to digital assets regulatory framework," said De Baets. "Now that we have established our vision and model for tokenizing real estate assets in a scalable and compliant way, it is important for us to capitalize on our first mover advantage in order to dominate the space."
Carlos Domingo, Co-founder and CEO of Securitize, said they are excited to partner with Elevated Returns and join forces to "tokenize iconic properties in Asia and beyond."
"ER Global is an experienced team with deep knowledge of the Thai market, which makes them a great partner for Securitize as we continue to expand the adoption of the Securitize compliance platform and DS Protocol," Domingo said.
Elevated Returns recently listed a security token offering (STO) on Templum which was marketed by Indiegogo. The STO was to fund the St. Regis Aspen Resort in Colorado.