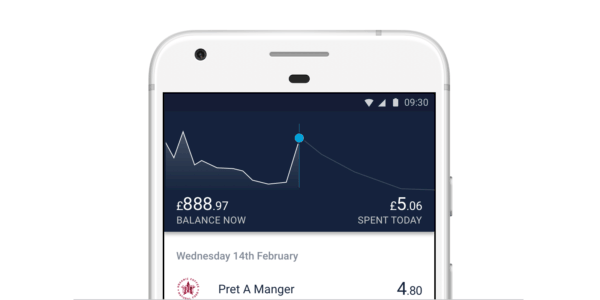 Just days after announcing plans to raise up to £20 million through its upcoming crowdfunding round, UK challenger bank Monzo is now setting the record straight after a media outlet claimed that the startup was lending money to customers to help them purchase shares.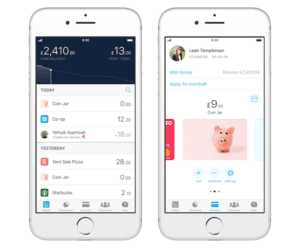 According to Monzo's Co-Founder and CEO, Tom Blomfield, the Times published an article that made the claims and that the article's author "paint[ed] a particular picture" and had taken comments from users on the company's forum out of context to support a negative piece about its approach to the crowdfunding campaign. Blomfield stated:
"We disagree with the premise of this newspaper article. The factual errors in the journalist's description of our previous crowdfunding rounds, together with the one-sided front page featuring a total lack of comment from Monzo makes this a frustrating read. I want to set the record straight. We don't encourage our customers to borrow money, from Monzo or anyone else, to buy shares. The article seems to stem from the fact we offer overdrafts to our customers and aren't withdrawing that facility while fundraising is live."
Blomfield also explained that crowdfunding is a highly regulated activity and he, as well as the Monzo team, take that very seriously.
To get to this stage, the Monzo crew has reportedly worked for months with their internal lawyers, external legal team, and the regulators. The company also published an investment prospectus, reviewed and approved by the UK Listing Authority (UKLA), which contains all the details customers might want in order to make an investment decision. Blomfield then noted:
"Before customers can invest in our round next week, they'll see the prospectus document and must take a regulated suitability test to make sure they understand the investment and the risks that come with it. In particular, ​​we've made it clear that investments like this are risky and illiquid, meaning that anyone who invests will probably need to hold their shares for at least a few years."
Blomfield further shared that it is true that Monzo offers an overdraft facility to many of their customers and the platform only offers these overdrafts if they've met strict eligibility criteria that checks and if they have a good credit history and can afford the overdraft.
"The Monzo overdraft is a fair, transparent way for our customers to borrow to meet their short-term spending needs. In particular, there are no hidden fees or bounced-payment charges that often catch people out. We don't encourage anyone to borrow money to make a long-term equity investment. And we aren't encouraging anyone to use their overdraft to invest in Monzo as part of this crowdfunding round. But we also don't believe it's our place to judge or restrict how people spend their money (within the limits of the law). ​​Suggesting that we disable overdrafts during crowdfunding seems deeply unfair to customers who expect or need to access their overdraft in that time."
Blomfield then added that when the new crowdfunding round opens next week, the Monzo customers may choose to invest in the company and, as is the case with all their purchases, they can use their Monzo overdraft to do this, as well as the overdraft of any other bank accounts they have. But he said that again, he and his team wouldn't encourage anyone to do so.

As previously reported, Monzo (which was originally named Mondo) was launched in 2015 and describes itself as a Fintech startup that "lives on smartphones" and is built the way its customers live. Monzo's last two rounds of crowdfunding saw 7,395 people invested in the bank. More than £4.2 million has been secured through all three of Monzo's Crowdcube campaigns.

Have a crowdfunding offering you'd like to share? Submit an offering for consideration using our Submit a Tip form and we may share it on our site!

Sponsored Links by DQ Promote