Just a little over two years after reportedly shutting down its online lending operations, DealStruck has emerged restructured after the lender's platform was acquired by what it claims to be a group of fintech experts. According to DealStruck, the restructure will it to expand its mission while maintaining the personalized service.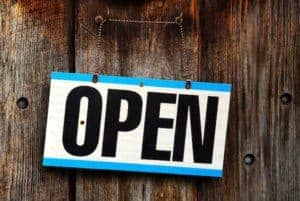 As previously reported, DealStruck is an online balance sheet lender that focused on the SME market.  The company provides credit in the form of term loans and lines of credit from $25,000 to $500,000. The lender explained that it combines technology with a unique suite of financing products designed specifically to offer users' business a credible pathway to mature financing. DealStruck reported:
"Our Vision [is] to become the most trusted provider of small business financing in the world, by believing in small businesses and their owners, and providing them with capital to help them grow, create jobs, gain independence, and drive the economy. We will provide the easiest path to the best financing options, by building the brightest team, with the most talented people, and leveraging technology and creativity to help as many businesses as we can."
Speaking about the acquisition, DealStruck CEO, Anthony Porrata, stated that the process represents a "significant" strategic opportunity for the platform's client base. He also spoke about the shutdown rumors:
"Recently, many people have asked, 'What happened to Dealstruck?' There were rumors that Dealstruck shut down but that was not true. We're happy to announce the Dealstruck news that a group of private investors has created a new ownership coalition that is leading a bold evolution for the company."
Porrata also reported that thanks to the restructure, clients would see "quicker approval turnarounds and more streamlined process." Porrata believes this will also help clients who would not otherwise have equal access to growth opportunities. Vice President of DealStruck, Chris Jones, went on to add:
"This restructuring will allow us to approve more clients than ever before," he smiled. "I'm looking forward to joining many new business ribbon-cutting ceremonies. Nothing gives us more pride than a grand opening."
Porrata or Jones did not disclose the names of the fintech experts who acquired the lending platform.