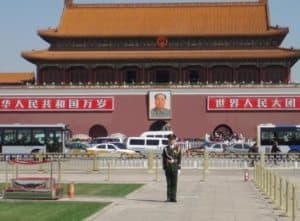 At the end of a long speech about cultivating an honest and effective wealth management industry in China's political and financial capital, Beijing, Huo Xuewen, nixed the idea ICOs (initial coin offerings) will be allowed to quickly morph into security tokens (STOs) anytime soon.
According to a rough translation provided by Caijing.com, Huo, the Director of Beijing's Municipal Bureau of Finance, the regulator in charge of establishing the city's economic strategy and rules, had this to say about a morphed vision of ICOs being proposed as an improvement upon minimally-regulated ICOs:
"Recently ICO has become abandonment, and a new concept called STO has been advertised. With today's platform, I will make a risk warning to those who are propagating in Beijing and want to issue STO. Don't do it in Beijing. If we do it in Beijing, we will be taken away from illegal financial activities. When do you have the authority to approve you to do STO, you say."
The statement puts something of an end to speculation as to whether or not China will continue to be one of the markets of choice for projects seeking to raise capital through independently-issued digital tokens hosted on distributed ledgers or "blockchains."
According to the South China Morning Post, China began cracking down on cryptocurrencies in late 2016, after an investigation of local crypto exchanges BTC China, Huobi and OkCoin turned up evidence of, "… lack of internal risk controls."
Banks had already been ordered to stay away from trading in cryptocurrencies as early as December 2013.
Up until January 2016, certain metrics showed that Chinese traders were responsible for over 90% of all Bitcoin trades.
Then, in September 2017, the Chinese government declared ICOs illegal, and direct Bitcoin-to-yuan trades fell to less than 5%.
Local crypto exchanges were ordered to shut down entirely,  though many moved abroad and continued to service Chinese investors from a distance.
According to one source, "pyramid-scheme" type ICO sales continued to persist by word-of-mouth, but other prohibitions have followed suit, including the prohibiting of ICO and crypto communications (online "cryptomedia" sites, message boards, social media groups, splashy live seminars banned; payments processing to crypto projects banned) and the industry in China appears to have been significantly curbed.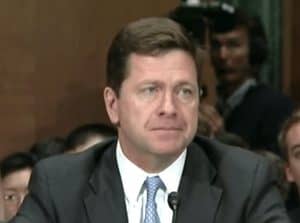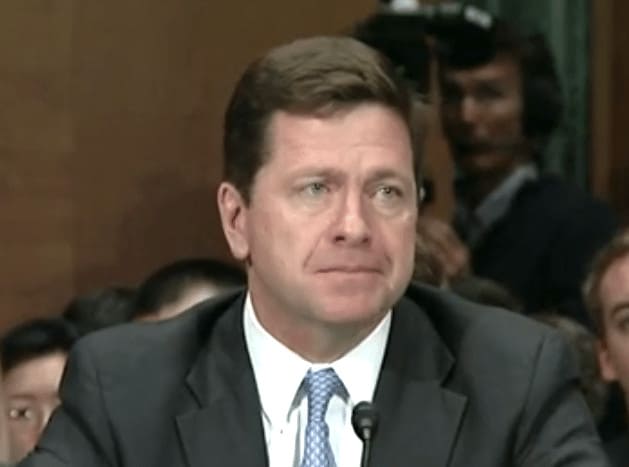 Comments in Huo's speech about market integrity mirror those made recently by the Chair of the Securities and Exchange Commission in the US, Jay Clayton, who has been doing the rounds explaining the SEC's unwillingness to amend proven national securities laws to suit cryptocurrency ventures.
Huo's speech included interesting details about Beijing's finance sector.
According to Huo, the city is home to, "…the headquarters of the current National Financial Stability Board, the Banking Regulatory Commission, the China Securities Regulatory Commission and the country's major financial institutions."
He said Beijing is, "…the region with the largest total amount of financial institutions…(including) more than 700 corporate financial institutions registered in Beijing and operating in Beijing," including 11 of the 20 Chinese companies appearing in the Fortune Global 500:
"So if you want to manage the wealth of others, you have to know where the gathering point of wealth is, and the gathering point of wealth is in Beijing."
He also said Beijing isa friendly and safe place for the wealthy:
"You are walking on the street and no one asks you how much you earn. The rich are safe in Beijing."
He added that more than 1,730 trillion yuan of financial assets ($20 trillion US dollars) is managed in the region, and that a substantial bulk of investors, including insurance companies and the individuals they serve, are found there.
He called Beijing's financial markets, "relatively developed," said there is much finance talent in the region and said the region needs diversified, solid investing products:
"We must cultivate a quality culture of wealth management," he said.
Venture capital markets, on the other hand, are "very developed…(and) Zhongguancun has concentrated 80% of the country's angel investors and one-third of the equity investment institutions," according to Huo.
Talk of scale, capacity and potential gave way at the end to warnings:
"Everyone wants to do things," Hua said before going on to emphasize, "the awe of supervision":
"To engage in financial activities, we must deal with the regulatory agencies. If you hide, the current big data foundation…Watching you do good things, or dress yourself well, but sorry: AI technology is to restore you to your original face. The more modern information technology is adopted, the more everyone needs to return to the standard operation, return to the rules of compliance, and return to the awe of supervision."
He then seemed to advocate continuing concentration of finance in Beijing because of the concentrated oversight there:
"To (cultivate a quality culture of wealth management), it must be close to the supervision and closer to the national financial management centre."
A specific market surveillance system was apparently mentioned:
"We have already cooperated with JD.com to develop a wealth management evaluation system. In other words, after successful development, any complex wealth management products, or wealth management products, can be evaluated, especially risk assessment."
He then suggested that unregulated financial activity would be short-lived in the region:
"I suggest here that if you want to evade supervision and develop sales of wealth management products without a license, you must remember this sentence, 'Do not do what you want, don't do it.'"
Sponsored Links by DQ Promote