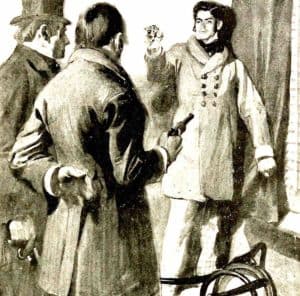 A South African Bitcoin trader is recovering in intensive care following his abduction and torture by bandits who allegedly robbed him of almost $66 000 USD in Bitcoin and cash.
According to Soweto Urban, the man agreed to do a talk on cryptocurrency for a person he met online and then in person at the Cresta Shopping Centre in Johannesburg.
The alleged victim went to a residence at 1pm on November 16th to give the talk, and there encountered 2 women and 4 men.
Someone in the house came up from behind and covered the trader's mouth with an "drug-infused" cloth, causing him to pass out.
The victim says he came to in another residence, where he was tortured and threatened in the presence of 2 women and 3 men.
The attackers allegedly burned the victim with a hot iron applied to his hands, legs, buttocks and torso in order to extort his password and "FNB" account information.
All told, the attackers allegedly robbed the victim of R 800 000 in bitcoins (~$57 928 USD); R 100 000 in cash from a regular bank account (~$7421 USD); R 3000 in cash (~$217); 2 laptops and 2 iPhones.
At least one other kidnapping-for-bitcoin may have occurred in South Africa to date.
In July of this year, a 65-year-old South African philanthropist and co-founder of a grocery chain in South Africa, Liyaqat Parker, was kidnapped from a parking garage and held for two months before being returned safely to his family when a rumoured ransom of 50 Bitcoins was paid to a kidnaping ring for his release.