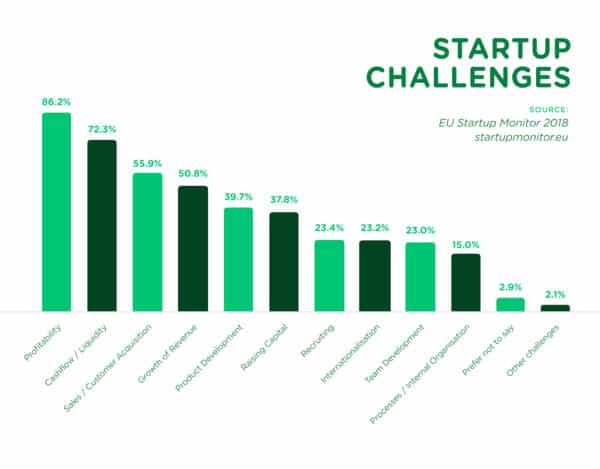 Most innovation occurs in smaller businesses and most job creation takes place within these small firms. This is a truism for all developed countries and in recent years governments around the world have sought to foster an innovation-driven economy. The European Union (Brexit aside) is no exception.
In November 2016, the European Commission (EC) launched an initiative to improve the economic and regulatory situation for startups and scaleups. Recently, the Commission published its first "EU Startup Monitor" described as a "collection and analysis of inputs to be able to act based on this monitoring of the startup environment."
The Monitor is a "primary research project to provide the necessary evidence for gauging the success of its policies and to be able to adjust its activities if needed. Furthermore, the project intends to showcase the current development of startup ecosystems," explains Kristin Schreiber, COSME.
The research briefly highlights country-specific characteristics while revealing shared challenges as policymakers strive to boost the entrepreneurial ecosystem.
To begin with, startups create a large number of jobs (and thus wealth and prosperity).
On average, the companies that participated in the survey currently had 12.8 employees and were planning to hire 7.5 more within the next 12 months.
These job creators may be vitally important but they are not equally distributed. The EU Monitor states that hubs in London, Berlin, Paris, Copenhagen, and Lisbon, are the most robust (in that order).
A massive number of jobs is being created by innovative companies (7.5 avg. in the next 12 months) and these jobs are being filled with a global workforce
The Monitor reports that while sectors such as IT/Software development (19.1%) or Software as a Service (18.5%) are the leading industries for innovation, new companies are being created in "trending sectors such as: Green Technologies (4.0%) and in the Fintech sector."
And what about challenges to entrepreneurial creativity?
If you choose to become an entrepreneur you understand these challenges all too well. Concerns about profitability and access to capital are always at the top of the list. Funding sources can be an issue too as early-stage firms are frequently not profitable. The number one source of capital? Bootstrapping. Founders use their own money to launch these risky firms (77.8%). This is followed by family and friends (30.2%). Securities crowdfunding has become a valued avenue to raise risk capital providing 18.1% of needed funding.
One area where the Monitor is lacking is regarding concrete policy recommendations.
Venture zones, risk-mitigating tax exemptions, and liquidity avenues deserve more discussion. Regulatory barriers that slow innovators must be demolished and pro-SME policies should move quickly to the forefront.
The authors state that "European society will slowly but steadily transform with the innovations that are created, developed, and brought to market by startups."
The adverb slowly should be replaced by rapidly as there is no time to waste.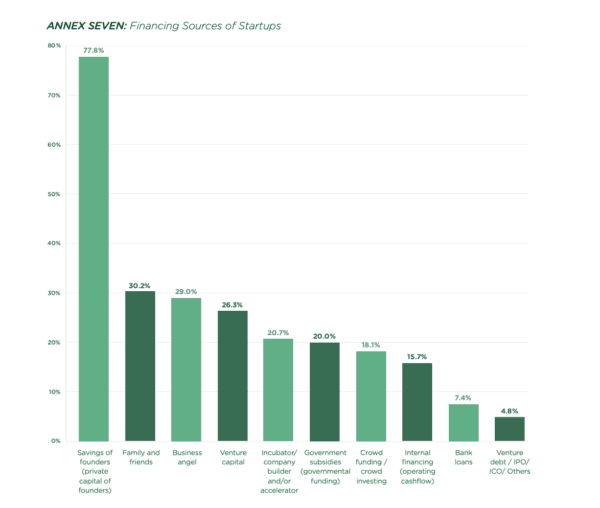 ---
The report is embedded below.

EU-Startup-Monitor-2018-Report-WEB


Sponsored Links by DQ Promote