CoinNess, an Asian cryptocurrency and blockchain information provider, announced on Thursday it is launching a new global growth partner program, called the CNNS Partner Program. The company also reported it will invest $5 million in order to build an international crypto investors' community, with all the funds going towards rewarding CNNS partners, community members, and early app users.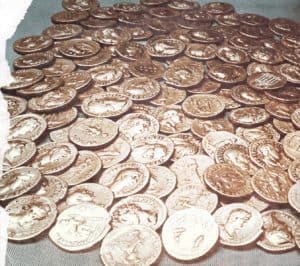 CoinNess also revealed its platform has now registered over 3 million users in more than 150 countries. With the potential success of the CNNS Partner Program campaign, the company noted that it hopes to become the world's largest community of digital currency investors. CoinNess stated:
"Coming just three months after CoinNess launched the English version of its app, the CNNS Partner Program marks a significant step in facilitating ambitious expansion for the company. CoinNess is powered by a highly-skilled tech team of more than 90 senior engineers who account for more than 60% of all its employees. Furthermore, CoinNess has acquired investments from Huobi, ZhenFund, and FreesFund. The app has been developed into a multi-language, comprehensive investing instrument with an intelligent market monitor and quantitative analysis-based investing guidance."
As previously reported, CoinNess was founded in 2017 and is dedicated to an instant inclusive coverage of everything happening in the crypto and blockchain world, along with delivers trade information around-the-clock as well as 24/7 intelligent market monitor, and real-time price index with professional insights and state-of-the-art accuracy to an international readership, to make crypto investment decision better-informed. Coinness recently announced its plans to expand into the U.S.