About one week after its CEO delivered a keynote address to the Korean parliament on the regulation of crypto markets there, the Upbit cryptocurrency exchange's board chair, finance director and an employee have been indicted for allegedly, "inflat(ing) the volume of transactions by making ($226.2 billion in) false orders," on Upbit, Korea Herald and No Cut News report.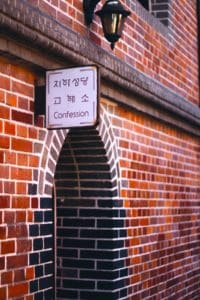 According to the Seoul Southern Seoul District Prosecutors' Office, the three conspired to place numerous fake crypto buy and sell orders over a period of two months last fall in order to inflate markets and attract more customers to the exchange.
Korea Herald (KH) also claims Upbit profited considerably from sales fees collected while it executed the scheme:
"While rigging transactions, they actually sold 11,550 bitcoins to around 26,000 customers and pocketed 150 billion won ($132 million USD)."
According to KH, Upbit is Korea's largest exchange and controls about 50% of the market there.
Upbit has denied the charges in an apologetic blog post regarding the prosecution.
The unnamed author of the post writes that the accusations are based on a "difference of opinion on the transaction method":
"Upbit did not commit wash trading (cross trading), imaginary orders (provision of liquidity), or fraudulent trading…Upbit will be explained."
The writer claims the orders were placed between September and December of last year, "…(T)o protect the customers from the drastic change of market price…make the market stable…(and) provide liquidity for the purpose of protecting users from sudden price fluctuations by submitting sell and buy orders within the proper range of upper and lower price than the current price."
The writer also claims the trades were made as part of a marketing scheme:
"For about two months after launching the service, some cross trading took place for marketing purposes. However, such trading had no influence on the market price, and the volume of such trading took up about 3% of the total trade volume at that time."
Upbeat also claims the prosecutors and South Korea's Financial Supervisory Commission (FSC) do not understand the subtleties of managing a crypto exchange:
"The prosecutor's statement of Article 254 does not take into account the fundamental characteristics of liquidity provision, which is to cancel existing orders and submit new orders in response to changes in market prices."
Upbit's offices in Seoul were raided and searched in May of this year, and KH reports that 11 other employees at 3 Korean cryptocurrency exchanges have also been, "…detained on fraud and embezzlement charges," this year.