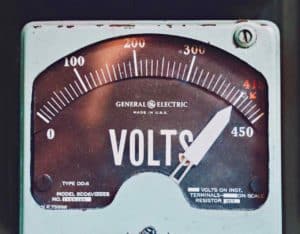 A Taiwanese businessperson named Yang has been accused of stealing NT$ 100 million (about $3 million USD) in electricity from landlords at 17 locations where he was running surreptitious cryptocurrency mines across the country's capital city of Taipei, Yahoo Taiwan reports.
The man, who may have connections with organized crime, is also accused of threatening and being "intimidating and arrogant" toward the head of the New North City Department when he was brought before the New Taipei City Economic Development Bureau.
According to the report, Yang would rent a "doll shop" or an internet cafe on the first floor of a commercial building. The deal made with landlords renting the spaces would include electricity.
But unbeknownst to building owners, Yang allegedly then hired electricians to run wires from the first-floor businesses to upper floors where he had set up banks of computers used to "mine" (process transactions) on cryptocurrency networks.
Crypto mining is notoriously energy-consuming, and the cost of mining "block rewards" on a given crypto network, on average, can hover between 25% to more than 100%.
Yang's operation reportedly brought in 100 million yuan (~$15 million USD) worth of "block rewards" (crypto coins paid out to miners on a given network) and cost his landlord business partners the equivalent.
According to Wang Zhicheng, deputy head of the Fourth Brigade of the Taiwan Criminal Bureau, the scheme also involved (according to an automated translation):
"(Hiring) employees with a hydropower background (to)…destroy the seal…(on) the (electrical) meter and then escap(e) from the meter's private transfer line to avoid meter flow."
Taiwanese officials have also reportedly busted similar schemes in the Taiwanese cities of Xinbei, Taoyuan, Hsinchu, and say the scams have sometimes caught the attention of Taiwanese power provider Taipower, after it noted "unstable" power draws emanating from certain locations.

Sponsored Links by DQ Promote