BitTorrent, Inc., the company behind P2P communications protocol and products, BitTorrent and µTorrent, announced on Thursday the launch of its new token, which aims to expand upon its vision of a decentralized internet.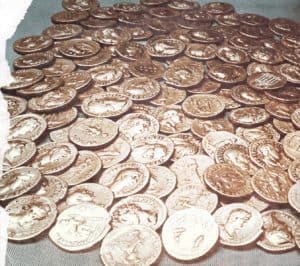 According to BitTorrent, the new token, also called BitTorrent (BTT), will enable users to exchange tokens to improve network speed. The company noted that by providing users with the ability to use BTT tokens for faster downloads, it aims to accelerate the overall speed of torrents. While sharing more details about the token, Justin Sun, founder of TRON and CEO of BitTorrent, stated:
"BitTorrent token is the first in a series of steps to support a decentralized internet. In one giant leap, the BitTorrent client can introduce blockchain to hundreds of millions of users around the world and empower a new generation of content creators with the tools to distribute their content directly to others on the web."
BitTorrent also reported that BitTorrent token will be exclusively available to non-U.S. accounts on Binance Launchpad, the token sale platform by leading cryptocurrency exchange Binance. Changpeng Zhao ('CZ'), Binance CEO and Founder, commented:
"We created Launchpad to help entrepreneurs launch their best projects and bring more use cases to the industry. BitTorrent is a decentralized project by nature, with a large user base, that is now adding a new token economy to their use case. Through Launchpad, BitTorrent will have greater access to resources across the Binance ecosystem. This will be a case study for existing projects."
BitTorrent added that the token will first be implemented into the Windows-based µTorrent Classic client, BitTorrent, Inc.'s most popular application. BitTorrent token-enabled µTorrent Classic clients will be 100% compatible with other clients that support the BitTorrent protocol, and users who wish to opt out will be able to do so in the product's settings.