UK based crowdfunding platform Crowdcube says it has had its best year ever when measured by multiple metrics. Additionally, Q4 was said to be the most successful quarter in the history of the platform.
According to Crowdcube, revenue during 2018 jumped 50% to £6 million – up from £4 million in 2017. Investment pledges companies increased by 72% to £224 million versus £130 million year prior. According to previously reported numbers, Crowdcube successfully raised £90 million in 2017 but the comparable figure for 2018 was not shared. Crowdcube said successful rounds on the platform totaled 198 – 35% more than the previous year's total of 147.
The fourth quarter of 2018 was said to be Crowdcube's most successful quarter ever, with revenue at £1.8 million (up 50% from £1.2m in Q4 2017), and investment pledged at £84.6 million (up 94% from £43.6m).
The number of successful raises rose from 45 to 49, while the average amount per successful raise increased from £732,000 to £1,430,000, an increase of 95%.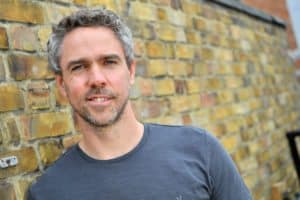 Since Crowdcube was founded in 2011, the platform has hosted 820 successful raises, with a total of over £625 million (~ USD $ 797 million) having been invested on the platform.
"It's been an incredible year for Crowdcube, as entrepreneurs at ever-larger companies chose Crowdcube to connect with crowd investors who want to back young companies they believe in," commented Crowdcube co-founder Luke Lang. "Entrepreneurs increasingly understand that a Crowdcube round not only raises funds, but builds their brand and communities, which are crucial to the success of new businesses in these digitally-connected times."
Crowdcube pointed to a list of 2018 achievements"
Crowdcube raised £8.2 million in funding, in a round led by Draper Esprit, and also involving Channel 4's Commercial Growth Fund, Balderton Capital, and crowd investors
Crowdcube worked with Monzo for a third time, helping to facilitate a £20 million crowdfunding raise through Monzo's app
Mr & Mrs Smith raised £6 million on Crowdcube
gohenry raised £6 million
Chip raised £3.8 million
In April, Crowdcube investors who had backed Revolut two years earlier achieved a 19x return on their investment
Monzo, Revolut and BrewDog are the three unicorns which have now raised on Crowdcube
In July 2018 the regulations for crowdfunding were relaxed, allowing companies to raise up to €8 million without producing a costly prospectus, compared to the previous limit of €5 million. Companies which took advantage of the new rules included Mr & Mrs Smith and gohenry.
For the next 12 months, Crowdcube expects the following types of companies will seek to raise capital via crowdfunding:
Companies which use AI to personalize consumer offerings
Fintech companies offering Insurtech and investor intelligence
Cannabis-related firms
Craft distilleries
Cleantech companies
Medtech and smart home tech for the elderly
Consumer healthcare and wellness companies
Companies in robotics, drones, vegan products and esports
Sponsored Links by DQ Promote