CAN Capital, an online lender providing financing to SMEs, has a new Chief Executive Officer. Announced in a release yesterday, the Atlanta based Fintech has appointed Edward J. Siciliano as CEO.
According to CAN Capital, Siciliano most recently worked at Marlin Business Finance serving in various roles including; Chief Operating Officer, Interim Chief Executive Officer and EVP, and Chief Sales Officer.
Siciliano was said to be responsible for turning around Marlin following the financial crisis.
Gary Johnson, CAN Capital's Executive Chairman, called Siciliano a "proven leader" with deep industry knowledge:
"Throughout his career, he has served the needs of small businesses while building loyal teams that deliver innovative products and a great customer experience. These skills will be invaluable as CAN Capital finds new ways to deliver on its mission of helping small businesses succeed."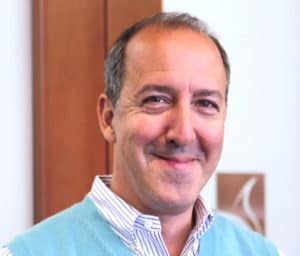 Siciliano said it was rare to have such an opportunity to work at a pioneer in Fintech with so much growth potential:
"CAN Capital's experience, brand recognition, data, and partner relationships make it uniquely positioned to support the expansion of the small businesses that drive the U.S. economy. I look forward to building a leadership team and working together to expand our offerings, invest in talent and technology, and help our customers grow."
CAN Capital, launched in 1998, has had a choppy history. In 2017, then CEO Dan Demeo exited the company as the platform "paused" lending. CAN Capital was reanimated when it was recapitalized by Varadero Capital, an alternative asset manager in New York City.
To date, over $7 billion in funding for more than 81,000 SMEs. CAN Capital works with WebBank to provide loans with Merchant Cash Advances, a small portion of their business at just 5%, made by CAN Capital's subsidiary CAN Capital Merchant Services.