China-based X Financial (NYSE: FXE) announced on Thursday it has engaged Citic AIBank Corp. (AIBank) as its custodian bank. According to X Financial, the appointment is considered a significant step in the company's strategy to strengthen trust and security in its platform.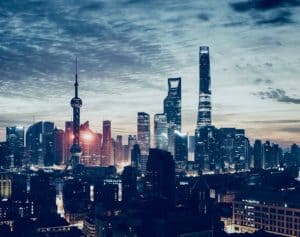 As previously reported, X Financial is a profitable fintech that offers products beyond online lending including the Xiaoying Wealth Management platform. X Financial revealed that AIBank's custodian services are now fully integrated within Xiaoying Wealth Management's systems following two months of stringent testing which involved more than 30 teams of over 270 engineers. X Financial stated:
"AIBank will provide fund custodian services including settlement, accounting, clearing services and safeguarding online lending capital to Xiaoying Wealth Management. To ensure security and remain compliant with recent regulations, all borrower and investor funds will be managed independently by AIBank once the transfer of all custodian funds has been complete and IT systems have been linked. Going forward, each investor and borrower must create a separate custody account with AIBank to ensure that their capital, repayments and interest are managed independently from X Financial."
Justin Tang, Founder, Chief Executive Officer, and Chairman of X Financial, also commented:
"We are excited to work with AIBank which was founded to focus on providing direct banking services and explore opportunities in China'sburgeoning fintech sector. AIBank is a highly-respected institution that has developed cutting-edge technology and algorithms that will further strengthen trust and security in our online lending platform, provide significant competitive advantages, and improve our overall competitiveness. I look forward to building a long and fruitful relationship with AIBank."
The appointment comes just a few months after X Financial (NYSE:FXE) traded on the New York Stock Exchange (NYSE) in its initial public offering raising approximately $104.5 million as 11 million shares were floated at $9.50/share. The shares quickly jumped higher in early trading and eventually closed about 25% higher than the offer price. X Financial, a peer to peer lender and Fintech platform, is part of a growing group of Chinese firms deciding to list their shares on US exchanges. In fact, this was the 9th Chinese company to list on the NYSE this year.