Ardo Hansson, an Estonian who is also the Governor of the European Central Bank, told conference attendees in Riga, Latvia, recently that cryptocurrencies are "[a] complete load of nonsense," and will probably fail, Bloomberg reports.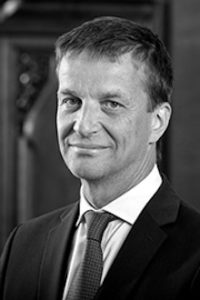 He also called the sector, which has been hailed by many, including backers with big holdings, as capable of upsetting the global financial order for the better, a "fairytale":
"The bubble has already started to collapse and maybe we should just see how far this collapse goes, and what is left when we've reached a new kind of equilibrium…I think we will come back a few years from now and say how could we ever have gotten into this situation where we believed this kind of a fairy-tale story."
Hansson advised against letting markets take their course if it means harming small-time investors.
Authorities, said Hansson, may have to step up protections, "if grandmothers start investing in that."
Hansson also cited concerns about the increased use of cryptocurrencies in money laundering and other illegal activities. He stated that financial-instability could be transferred to regular financial markets if ties between crypto and regulated finance begin to increase.
Estonia's reputation was recently tarnished when it was revealed the country's Danske Bank outlets had laundered $234 billion in dirty money for Russian and East European interests.
Estonia has also become one of the most prolific issuers of business licenses to cryptocurrency firms.
According to Bloomberg:
"The nation's police issued almost 500 licenses to crypto-currency exchange providers in a year, and more than 440 licenses to companies offering a wallet service."