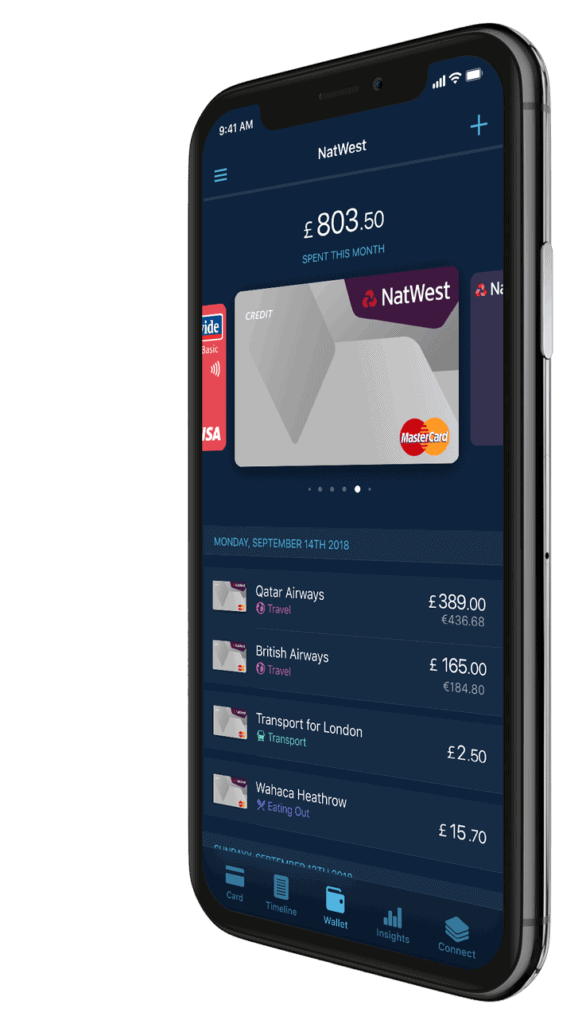 Curve, an App based smart card that combines all of your credit and debit cards on a single (digital and physical) card, has announced the return of American Express support. Curve revealed last November that they were "bringing Amex back."  The return of Amex support allows Curve customers to add their Amex cards to the Curve App and spend with Amex anywhere Mastercard is accepted, allowing you to use Amex at retailers that do not accept Amex cards due to their fees.
Curve notes that it has been trialing Amex compatibility with its platform in closed Beta since November and approximately 500 Curve users have spent more than £1 million on their Amex cards by paying with Curve.
So do you need Curve and why do you need another App based card service or physical card?
We have seen similar services before like Plastic or COIN which did not fare well in the marketplace. But Curve adds some bells and whistles beyond what you get with Apple Pay or similar services.
Curve says that a recent survey found that rewards and cashback are important factors influencing cardholder satisfaction. Curve says their users receive twice the rewards, once when paying with the credit card selected in the app and once from Curve Rewards for using the Curve card. So more bang for the pound, so to speak. This works for Amex points too if you are a member.
Currently, Curve Rewards kick in at 50 brands, like Amazon, Uber, Tesco, Sainsbury, Waitrose, Ocado, Selfridges, BP and more.
In September, Curve says that their tech eliminates hidden currency conversion fees from card providers, making purchases fee-free when spending abroad and saving customers up to 7% on transactions in foreign countries. If you move around a lot those fees add up over time.
Curve also packages alerts, a time machine feature that allows you to switch purchase between cards two weeks in arrears, fee-free ATM usage and some insurance too (depending on the card).
Curve just announced their "Metal" card providing a physical card you can use as well. Metal is only available in the UK, for now.
Diego Rivas, Lead Product at Curve, says their goal is to allow consumers to have the ability to choose the financial services they want, when they want them and have the power to change those choices whenever they want to.
"With all your cards in one, combined with our world-first 'Go Back in Time' feature and no currency conversion charges, your money experience across all your cards and accounts isn't just upgraded, its supercharged with features and services that can only be found today with challenger banks."
Of course, there is a fee to use their service but you may come out ahead depending on your purchase history.

Sponsored Links by DQ Promote