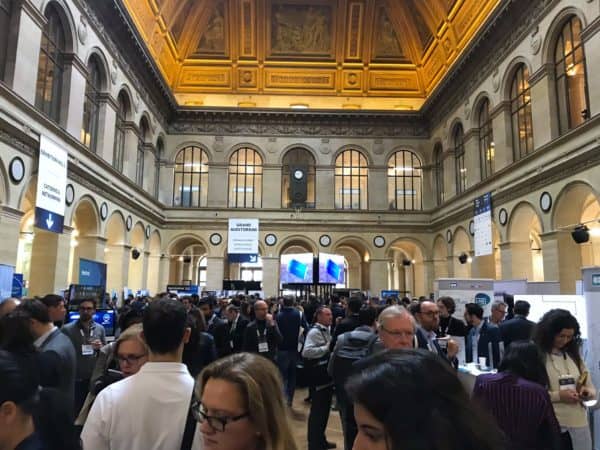 The Paris Fintech Forum gathers more than 2,500 participants this week in Paris at the old stock exchange to meet hundreds of Fintechs and listen to more than 200 CEOs, heads of government and regulation agencies, as well as luminaries such as Ms Christine Lagarde, Chairwoman of the IMF.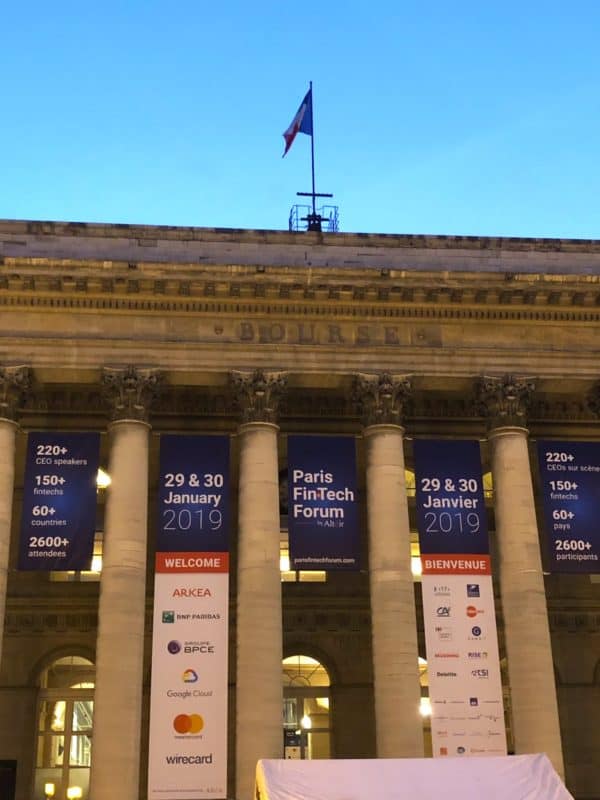 During the Alternative Finance track, we chatted with Marek Pärtel, the founder & CEO of EstateGuru. EstateGuru is an Estonian lending marketplace dedicated to cross-border property finance. Since inception in 2014, the startup has helped finance more than €95 million worth of property-backed loans.
Fintech startups from the Baltics expand across borders practically from day one to overcome the limitations of their internal market of around 6 million inhabitants in total for the three Baltic States of Estonia, Lithuania and Latvia. In the past five years, marketplace and direct lenders from the Baltics, such as Mintos, Twino, Bondora, and EstateGuru have raised more than €1.6 billion from international investors to fund loans from equally international consumers and SMEs.
EstateGuru is a marketplace which successfully facilitates cross-border property loans. Which geographies are you serving on the borrower side and on the investor side?
"Our site is available in 4 languages – English, Estonian, Latvian, German. Our borrowers are mostly from Estonia, Latvia, and Lithuania. But we just started originating our first loans in Spain and Finland. We also have legal entities and structures ready to operate in Ireland and the UK. We're setting up to facilitate our first loan in Portugal. We are also planning to originate loans in the UK but we prefer to wait until we receive the authorization as a P2P lender from the UK regulator, the FCA.
Our investors are coming from 109 countries. The leading nationalities are Estonian, German, Lithuanian, Austrian, British and Swiss investors. All investors are required to have a European bank account to meet AML and KYC rules. We are taking compliance very seriously."
Real estate is traditionally a very local sector. How do you manage to convince investors to invest in cross-border property loans?
"Our most compelling argument is the quality of our loans.  Firstly, we offer better diversification. Our investors are able to diversify their loan portfolio not only across different properties and types of properties but also across different geographies.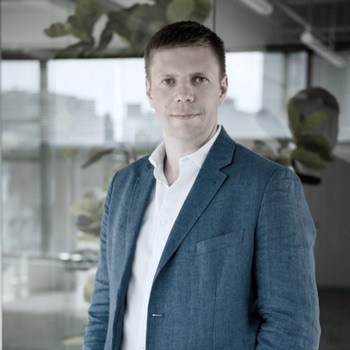 We totally understand that real estate is local, but we are global by design. This is our business model. Before entering a new market, we do extensive research to identify the gaps left open by traditional finance providers and alternative lenders. We identify where we can achieve efficiencies. We also build strong advisory and cooperation networks and fine-tune our risk model according to local particularities.
Secondly, we offer more secure loans. We do not facilitate the type of mezzanine loans that are normally associated with real estate lending marketplaces. We specialize in senior debt for short-term property financing, bridge loans, and small-scale, low-risk real estate development loans for projects.
Projects we help finance are, for example, a prefabricated housing development, the fixing, and flipping of single-family homes, or property-backed business loans for SMEs. The average ticket is €150K. The average duration of 10 months.
Our portfolio consists of 95% of first-rank mortgages. The average loan-to-value is 58%. Even if one of our investors had 5% of its loan portfolio in default, the investor wouldn't feel it because we have a huge recovery rate.
The second reason for our success is our track record. Together our management team has over 60 years of experience in property finance, real estate development, and property valuation. We are growing fast, at a 250% rate. However, we are not looking for growth at all costs.  Quality comes first. That is how we have managed to bring investors an average historical return of 12.24% per annum. We're a leader in digital lending performance according to Altfi data."
How are the loans funded? What proportion of funding comes from retail investors?
We are P2P, a marketplace lender. For the time being, most of the financing, that is 90 %, comes from retail investors. Retail investors from Germany and Switzerland are quite savvy. They have very little access to dynamic investments in their home countries are very keen on the type of returns we provide. They have well-established investor communities with active blogs and forums. We believe that it is very important that people understand the capital structure and the type of loans that they are investing in.
We are currently, however, growing the share of institutions among our investors. We have a small credit line with a German challenger bank. We have family offices as investors. We are partnering with two Japanese online loan aggregators who are investing through their Estonian companies.  We are ready to onboard new institutional investors to fund more and bigger deals.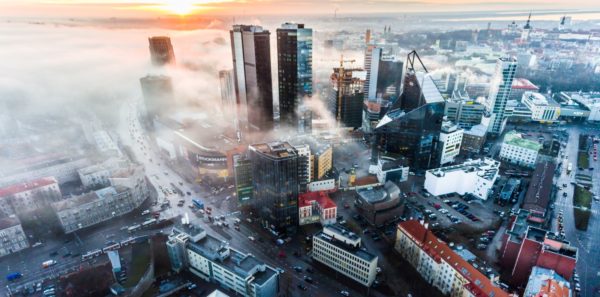 How do you see your company evolving in the next 5 years?
"Our ultimate goal is to build a pan-European brand for property finance.
So far, we have supported our growth mostly by bootstrapping. We are now in the process of raising our first bigger round of equity funding to accelerate our international expansion.
We want to originate loans from more countries, to strengthen our capacity to enable investors to diversify their portfolio across geographies. To achieve that, we are solving the risk management, the regulatory, and the microeconomic environment issues country by country. At the same time, we are building the centralized systems that enable us to do this efficiently. It is a huge challenge, but as we solve it, it gives us an equally huge competitive advantage.
What has helped us so far is our consistency. Growth has not been our main goal but the quality and the stability of our returns. We will continue with this strategy.
We are open to partnerships with other Fintechs and with established financial institutions.
As an example, we are working towards partnering with one of Estonia's leading banks to enable their clients to invest in EstateGuru's loans directly from their digital banking interface via our API."
Our ultimate goal is to build a pan-European brand for property finance #Fintech @Estate_Guru
---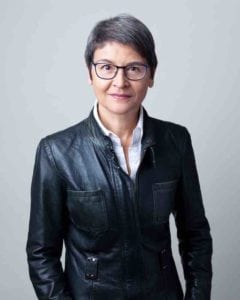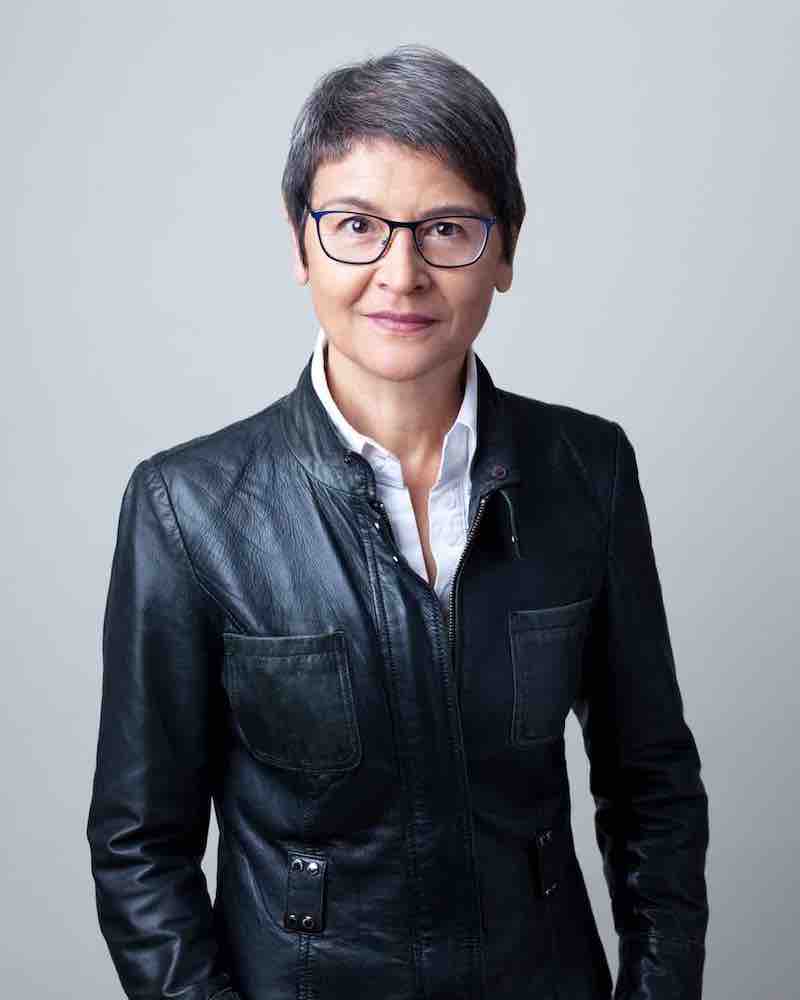 Therese Torris, PhD, is a Senior Contributing Editor to Crowdfund Insider. She is an entrepreneur and consultant in eFinance and eCommerce based in Paris. She has covered crowdfunding and P2P lending since the early days when Zopa was created in the United Kingdom. She was a director of research and consulting at Gartner Group Europe, Senior VP at Forrester Research and Content VP at Twenga. She publishes a French personal finance blog, Le Blog Finance Pratique.
---
Sponsored Links by DQ Promote