Issuance, Inc., a marketing platform for digital securities, announced on Thursday it has completed the acquisition of financial marketing firm CrowdfundX. The acquisition was announced at the beginning of November and the transaction closed successfully on February 1, 2019, following receipt of company approvals and execution of definitive documents.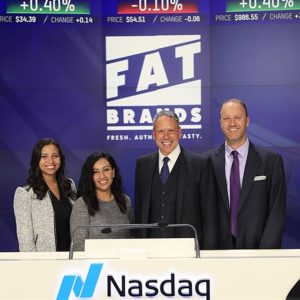 As previously reported, Issuance describes itself as a modern marketing platform for digital securities. issuance connects, engages, and matches digital securities issuers with authenticated, interested investors. The company was founded by Darren Marble, who was also CEO of CrowdfundX. At the time of the acquisition announcement, Marble reported:
"Digital securities are the next mega-trend in capital markets. Unlike utility tokens, digital securities provide investors with real ownership interests in the underlying asset or company. Digital securities offerings are a compliant alternative to ICOs, and offer investors liquidity, 24/7 trading, and access to a global pool of investor capital."
Speaking about the completion of the acquisition, Marble stated:
"Our mission at Issuance is to usher in a new era of efficient capital raising, one which blends blockchain technology with traditional financial services and solutions. As a leading marketing services company operating in a highly regulated market, CrowdfundX was a natural acquisition for Issuance."
Issuance further explained that it has inherited CrowdfundX's revenue streams and clients, such as Drake's Virginia Black Whiskey. Issuance also has acquired CrowdfundX's proprietary audience network of retail investors with exposure to Reg A, Reg D, Reg S, and Reg CF offerings, and relationships with more than 200 digital asset funds.
Issuance added that it is currently raising capital under Rule 506(c) of Reg D. The company plans to tokenize its capital interests and list its digital securities on the OpenFinance Network ATS, the first live, regulated digital securities trading platform in the U.S.
The terms of the acquisition were not disclosed.