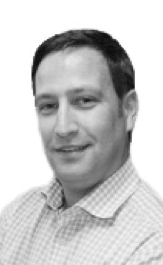 Andrew Holgate, a co-founder of peer to peer lender Assetz Capital, has launched a Fintech consulting firm. Equitivo is said to be "Europe's first full-service Fintech consultancy."
In a release, the firm said the consulting firm launches with "a strong UK and European client base."
Equitivo's services will focus on three core areas: strategy, operations, and performance.  Additionally, Equitivo states that it will help platforms access required funding for continued growth. Equitivo claims it has already secured substantial contracts with major UK and European fintech businesses, with further contracts to be announced in the coming months.
Equitivo has enlisted the assistance of some high profile advisory board members, including: the former investment banker Philip Toth, the trained psychotherapist and City veteran with 30-years' experience Robert Dellner, and Jeff Jones, a qualified Insolvency Practitioner turned entrepreneur with a background in operational leadership at the highest level.
"During my twenty years in banking, accountancy and running fintech businesses, I've continually been surprised at the lack of specialist advice available to them. We are seeing a real expansion of fintech businesses in markets across Europe, especially in the Eastern European and Baltic States.  Equitivo aims to help platforms break into these lucrative markets by providing expert consultancy across all aspects of their business. Using our board's collective experience, we will also help these platforms avoid some of the mistakes made by the early incumbents of the industry," said Holgate.
Sponsored Links by DQ Promote