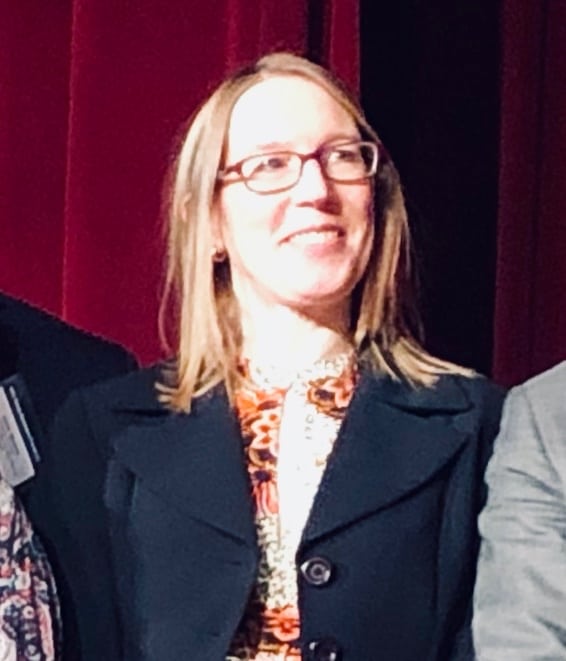 In a presentation last Friday (along with a Q&A session), SEC Commissioner Hester Peirce discussed innovation, entrepreneurship, and the SEC's impact on these important aspects of the economy. Delivered remotely to the University of Missouri School of Law, Peirce talked about balancing investor protection while fostering innovation.
Regulation: A View from Inside the Machine
Known for her thoughtful commentary on the status quo and regulatory polemics, Peirce said that "entrepreneurship and innovation do not have the happiest of relationships with regulation."
"Regulators get used to dealing with the existing players in an industry, and those players tend to have teams of people dedicated to dealing with regulators. Entrepreneurs trying to start something new are often much more focused on that new thing than on how it fits into a regulator's dog-eared rulebook. Regulators, for their part, tend to be skeptical of change because its consequences are difficult to foresee and figuring out how it fits into existing regulatory frameworks is difficult."
The financial industry is not very inclined towards entrepreneurship and innovation states Peirce, and the SEC is a key gatekeeper as to how financial innovation occurs. She is of the opinion that there is an opportunity to rethink the SEC's approach towards innovation and benefit from emerging blockchain tech and cryptocurrencies.  Peirce believes the SEC "must think carefully about whether and how regulation should be employed."
The Commissioner readily acknowledges the risk of the unknown. Finance is one of the most highly regulated industry in the US and fear of the unknown has the potential to halt beneficial change in its tracks. Peirce shares a refreshing perspective of embracing innovation as well as caution when applying existing rules to something different.
While she is "eager to make progress" she recognizes that the process is slow, perhaps frustratingly so for the entrepreneurs behind the innovation.
While the crypto industry continues to await bright line, common sense rules (perhaps from Congress), Commissioner Peirce is seeking input by asking industry participants to speak with the Commission and share their opinion as to how the SEC should approach blockchain and crypto innovation.
Commissioner Peirce's speech is embedded below.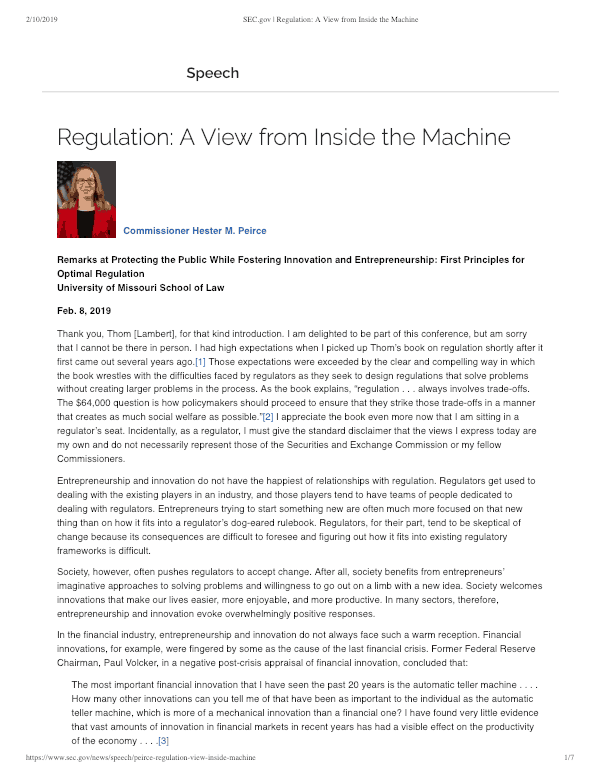 Sponsored Links by DQ Promote