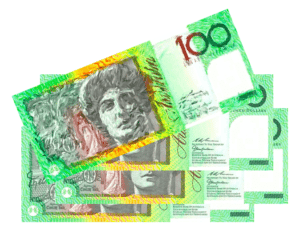 GlobexUS Holdings, parent of Horizon Globex US, has inked an agreement with First Growth Funds Limited (ASX:FGF) to power regulatory compliant security tokens in both Australia and New Zealand. First Growth Funds trades on the Australian Stock Exchange and is a micro-cap with a market valuation of about A$12 million.
Announced earlier today, FGF invested $250,000 in Globex. The investment is described as providing exposure to the growth of blockchain based securities. FGF has an exclusive right to sell the Globex tech in both Australia and New Zealand. First Growth Advisory "FGA" has licensed the Globex digital securities issuance and secondary-trading compliance platform to sell to investment banks, advisory firms and brokers.
The Globex platform is a full stack digital securities blockchain solution that covers the issuance of digital assets, investor KYC/AML on-boarding, regulatory compliant custody,  and an "end-user trading exchange."
"Capital raising using the blockchain has proven to be a massive opportunity for business and doing so in a compliant manner is in the interest of the issuer, investor and investment advisory firm. First Growth Funds believes in the importance of such an end-to-end compliance platform and, coupled with their access to institutional and wholesale investors, the sky's the limit for their clients," said Brian Collins, Globex CEO.
FGF states that it is looking to "lead the Australian and New Zealand blockchain capital markets space and with their strategic investment in Globex, and their Globex securities software license agreement, they are really executing on their strategy and solidifying their competitive advantage in the region."
Anoosh Manzoori, Executive Chairman of FGF, said these exclusive partnerships will support local companies wanting access to funding in new markets:
"We can also help enable and support local investment banks and advisory firms to gain liquidity of their illiquid assets. Regulatory compliance is the number one topic in this sector of late and will be even more important as the market matures. We are really looking forward to collaborating with Globex and leveraging this amazing blockchain technology to compliantly raise capital for our issuers."
FGF said that as it is incubating First Growth Advisory, it is exploring other investment and partnership opportunities to expand its capability and revenue generation pipeline.