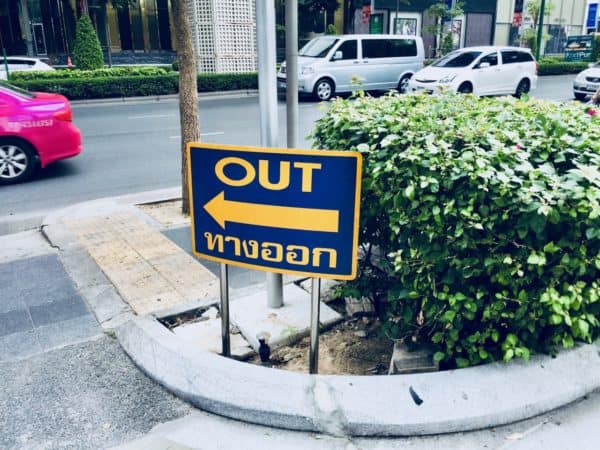 30 investors in Thailand who say they were defrauded of 42 million baht ($1.34 million USD) by the owner of a Bitcoin mining scheme formally complained Monday to the Thai Technology Crime Suppression Division, The Bangkok Post reports.
Police say a total of 140 investors have now reported they were swindled by Pimongkol Tawpibarn, they man they believe ran Lifetime Technology Co Ltd.
One unnamed investor told the news outlet that a friend introduced him to the scheme in 2017, when Tawpibarn was reportedly promising returns of 70% to investors.
Numerous crypto "mining-as-a-service" operations (also known as "cloud mining" businesses) are now running across the globe.
Theoretically, these crowdfunding-style schemes allow owners to buy and house substantial numbers of cryptomining rigs and set them up in "mines" (generally warehouses), preferably in areas with cheap and plentiful electricity.
Investors then pay ongoing fees to remotely "rent" the equipment in exchange for a percentage of any "block rewards" the machines collectively garner.
(In cryptomining, largely specialized and "clocked" computers compete to guess random numbers used by the network to encrypt data. The guessing process is accomplished through an energy-intensive process called "proof-of-work," whereby machines laboriously crunch numbers randomly until one machine successfully guessed the correct set by the network and is rewarded "coins" for doing so.)
Cloud mining was meant to allow interested parties with small budgets to get in on the game of mining, which has more or less been dominated now by huge players.
A number of these schemes, however, have either been poorly run, or have involved outright pyramid/Ponzi-style arrangements since the beginning and are not necessarily self-sustaining.
According to the unnamed Thai investor who spoke to The Bangkok Post, the Lifetime Technology scheme offered contracts ranging from three months to "lifetime."
Tawpibarn reportedly captured clients via the website "CryptoMining.Farm," which listed an office in Bangkok and another in Chiang Mai.
The unnamed investor says investors were also promised they could withdraw their funds any time:
"But from August the owner began imposing conditions for withdrawing the money. Then at the start of this month, the site announced it would start paying back investors in 84 instalments—which would take over seven years to complete."
Investor suspicions were further around when Tawpiborn reportedly promised to make the repayments in "foreign currency," which is not permitted under Thai law.

Sponsored Links by DQ Promote