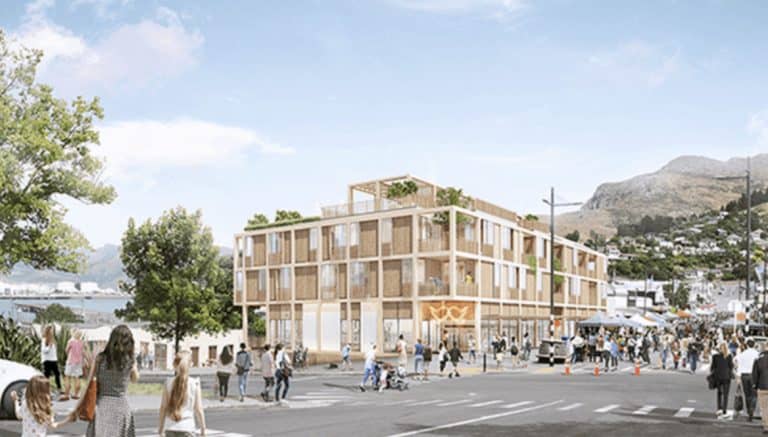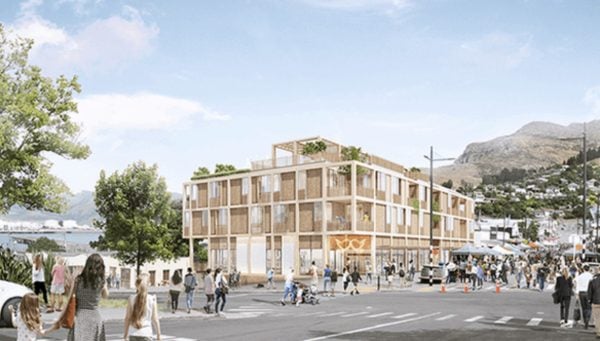 Lyttelton, New Zealand based company, Collett's Corner, has secured its NZ$300,000 minimum goal during its PledgeMe equity crowdfunding campaign.  At this writing, over NZ$355,700 has been raised by more than 190 investors for the community-minded property development. The campaign aims to raise NZ$2 million for 80% of the company within the next 16 days. 20,000 shares were available at the launch; investor shares are priced at $100 with individual ownership capped at 10% of the value of the company.
Co-conceived, co-designed and now it is possible to be co-owned: Collett's Corner surpasses minimum #Crowdfunding Goal #NZ @PledgeMe @nashthomas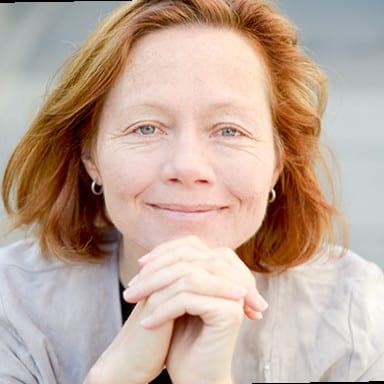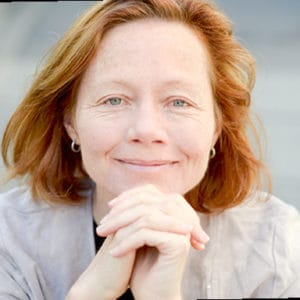 "People from around the country are taking notice of Collett's Corner, because it represents systemic change. I'm hearing time and time again, this is how property development should be done," indicated Director of Collett's Corner Camia Young. "Imagine a future where every building is owned by a community it serves, we would be building very different cities, they would be about connection and belonging as well as a commercial return. People are investing in that idea."
The Collett's Corner PledgeMe equity crowdfunding campaign launched in mid-February 2019, after two years of work by Young and her team developing new models of architecture and ownership. Young, an architect with a focus on community design, co-instigated Christchurch-based projects including Gapfiller's Pallet Pavilion in 2012 and the XCHC in 2014.
'Over 50% of our campaigns have female founders, and almost a third of the funding has gone to regional campaigns in the last year.' @pledgeme #womenintech
According to the campaign, investors include local government officials, local residents, community members and larger investors, including a family trust that has backed the community-ownership model by matching investment up to $50,000.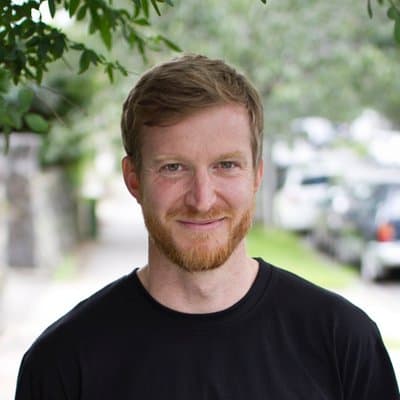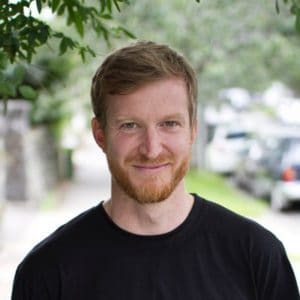 "Collett's Corner is a flagship initiative in the emerging field of community-wealth building," Thomas Nash, the 2017 Nobel Peace Price winner who secured that aforementioned matched investment, is also Massey University's Social Entrepreneur in Residence. "It is regenerative, distributive and genuinely transformative. The building will be emblematic of the shift to an economic model where both the ownership and the rewards of business are shared equitably."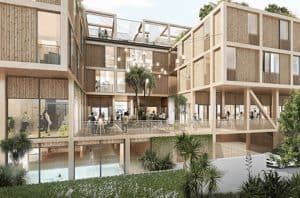 The building, designed around the concept of wellbeing in collaboration with the Lyttelton community, has a mix of wellness centre, hospitality, retail, co-working space and apartments in a prime position in the city's commercial core. Collett's Corner Ltd will reportedly own the ground floor and basement and rent space to a mix of wellness centre, restaurant, retail and co-working space. Shareholders could receive dividends (investment returns) from the generation of net rents on the bottom two floors. Alongside these dividends, shareholders may also have the ability for their share value (capital return) to increase as the value of the land and building appreciates over time. The top two floors will be apartments designed around co-living principles and sold as separate unit titles. This raises capital to complete the build.  The building is scheduled for completion in December 2020.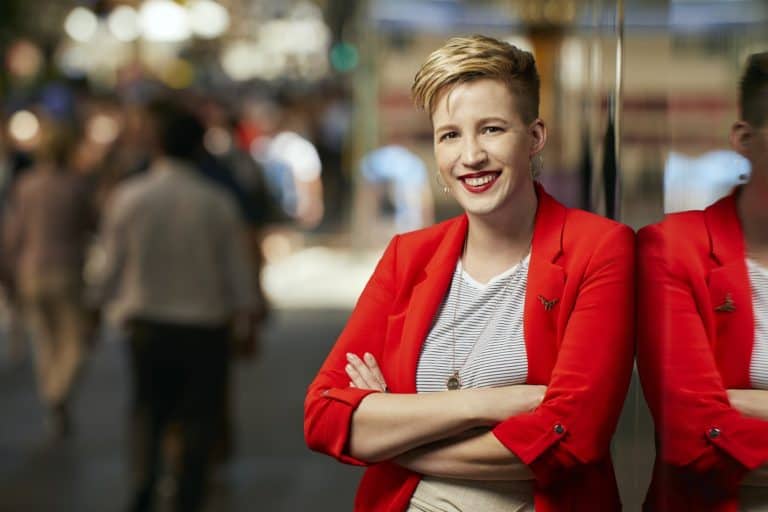 "We have seen such diversity in the campaigns funded through our platform, and that women and the regions are outperforming compared to traditional methods of finance," noted PledgeMe founder Anna Guenther. "Over 50% of our campaigns have female founders, and almost a third of the funding has gone to regional campaigns in the last year."

The real estate campaign launched publicly on 14 February, and will run until 21 March 2019 unless the maximum goal is reached prior. For more detailed campaign information and updates, please click here. PledgeMe, a platform for Kiwis and now Australians, has raised over NZ$30 million for over 1,300 campaigns to date.  Other live campaigns include Mangawhai Artists Gallery Extension, Wellington Rape Crisis and Kylie's Nashville Album.

Have a crowdfunding offering you'd like to share? Submit an offering for consideration using our Submit a Tip form and we may share it on our site!

Sponsored Links by DQ Promote