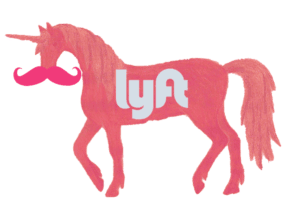 Lyft is in the midst of preparing an initial public offering (IPO). This IPO is one of the most anticipated public offerings of the year. The ride-share platform is not only testament to the entrepreneurship of its founders and the creativity and risk-taking intrinsic to the US, but it is also a bit of a bell weather for tech IPOs – a sector that has dimmed in recent years.
It was just disclosed that Lyft's valuation may top $23 billion. That's a lot of dough. The offering is already oversubscribed, according to a recent report, as the investment bankers have worked their magic to sell the shares.
This is a type of Unicorn where everyone wins. The founders get to become fabulously wealthy from the fruits of the labor, the VCs – who backed the young firm get to parade their investment acumen and hefty gains, and the banks generate hefty fees for their insider knowledge and deal-making prowess.
So who loses out? The little guy gets ****** once again.
Crowdfund Insider has heard about one "funding portal" that discussed with Lyft using their services to get shares to their drivers. While the ride-sharing tech is cool – there is NO Lyft without the men and women who dedicate their time to provide the rides. But Lyft, apparently, took a look at Reg CF rules and decided the cost, disclosure, and ridiculously low funding cap just didn't add up. The economic cost of using Reg CF made no sense at all.
Now, don't get me started on the definition of an accredited investor …  a regulatory abomination that has helped the rich get richer while punishing those less fortunate for far too long. While it is great that early investors, institutions and individuals willing to risk their money on a vision and a dream yet executed, get to collect – it is a shame that smaller investors are being cut out of the Lyft wealth creation.
So who can right this wrong?
Congress. And the SEC. These organizations need to be held accountable. Call or email them and tell them you care.