A group dedicated to the liberation of North Korea, Cheollima Civil Defence, is raising funds through the sale of 200 000 symbolic "visas" that promise holders they will be among the among the first to visit "Free Joseon upon liberation."
The group's "Post-Liberation Blockchain G-VISAs" went on sale March 24th for one ether each. On that day ethers were trading for about $137 USD.
The raise appears to be legitimately connected to Cheollima, although Spanish media has reported that Spanish authorities claim to have identified ties between Cheollima to the American CIA (Central Intelligence Agency).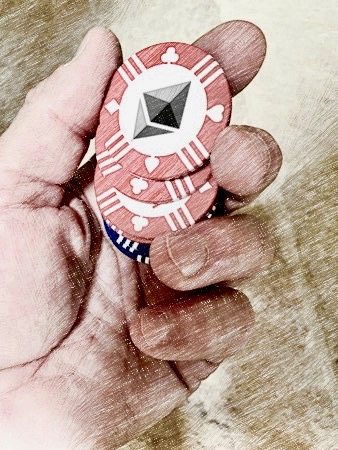 According to The South China Morning Post, Cheollima Civil Defense first garnered international attention when the group claimed it helped spirit Kim Han-sol, son of Kim Jong-nam, to safety after the young man's father was poisoned to death in Malaysia in February 2017.
Kim Jong-nam is North Korean Supreme Leader Kim Jong-un's half brother. Within weeks of the poisoning, South Korean officials blamed the murder of Kim Jong-nam on North Korea's foreign and national security ministries.
In a statement issued March 11th, Cheollima activists reportedly also took credit for writing graffiti on the North Korean embassy in Kuala Lumpur.
The graffiti appeared just hours before two women accused of smearing Kim Jon-nam with a poisonous substance were set to go on trial.
Later that day, an Indonesian woman accused of the murder was reportedly set free by prosecutors and all charges against her dropped. A Vietnamese woman remains in custody.
Although Cheollima has not taken credit for it, ten masked intruders carrying fake weapons reportedly raided the North Korean embassy in Madrid on or around February 22nd of this year.
Hoods were placed on embassy staff and they were tied up and held hostage for two hours as the intruders collected computers and mobile phones.
According to Washington-based lawyer Joshua Stanton, who has helped American legislators draft sanctions against North Korea:
"Those computers and phones will contain contacts to recruit and exploit, emails to read and post online, and bank accounts to drain."
The Washington Post has reportedly claimed that anonymous sources say Cheollima was behind the Madrid raid.
If that is true, writes The South China Morning Post (SCMP), experts say that would make Cheollima, "potentially the most organized and audacious opposition to emerge against the Kim dynasty in seven decades."
Stanton also claims:
"Documents Cheollima posts online could be immensely embarrassing- and potentially, incriminating- to its bankers, business partners, spies and sympathizers. They could provide invaluable leads for law enforcement."
Questions have been raised, however, about the independence of Cheollima actions.
According to the SCMP, Spanish newspaper El Pais claimed that Spanish authorities identified two of several vehicles used in the Madrid raid as belonging to the CIA- the American Central Intelligence agency.
The same paper claims that evidence of CIA involvement in the raid was so strong it prompted Spanish authorities to contact the agency, which issued an "unconvincing" denial.
The Washington Post reportedly stated in its coverage that the raid on the North Korean Embassy in Madrid was conducted without assistance by any foreign government.
Meanwhile, the Cheollima website claims:
"We are experiencing unforeseen heavy traffic on servers hosting the G-Visa registration and will delay by 12 hours to 9:00AM KST, 8:00PM EST in order to give the staff time to deploy additional infrastructure."
Sponsored Links by DQ Promote