In mid-March, Taiwan-based blockchain security company CoolBitX, creator of CoolWallet S, a Bluetooth mobile hardware wallet for digital assets, has created a tech partnership with the Asia Blockchain and Crypto Association (ABACA), the appointed Self-Regulatory Organization (SRO) of the Philippine government agency Cagayan Economic Zone Authority (CEZA) aiming to create a more secure future environment for tokenized securities.
Since launching in 2014, CoolBitX has been backed with $13 million in funding from investors including SBI Holdings and Bitmain. CoolBitX specializes in manufacturing secure, US-patented digital asset hardware and developing smart contract platforms for millions of users. The platform partnered with Litecoin Foundation in late 2018 and currently supports Bitcoin, Litecoin, Ethereum, XRP, Bitcoin Cash, and ERC20 Tokens.
Crowdfund Insider reached out to CoolBitX Founder and CEO Michael Ou via email for the scoop on the platform, including its next steps for growth and plans for disruption.
Crowdfund Insider: Please comment on next steps for growth? In which ways is CoolBitX aiming to disrupt again?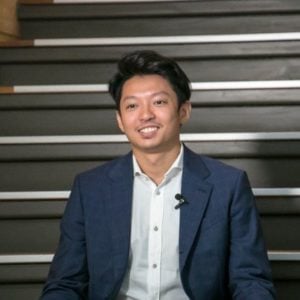 Michael Ou: CoolBitX is disrupting the world by building the world's first and most compliant infrastructure for cryptocurrency. Current compliance solutions exist in somewhat piecemeal fashion and our industry lacks a rigorous compliance standard which has led to tremendous pain points for users, companies, and governments. Therefore, I think crypto compliance is a sector ripe for disruption.
'I think crypto compliance is a sector ripe for disruption...' @coolbitx @CoolBitXCEO #blockchain
Our new products will legitimize these assets in the eyes of financial authorities and allow regulators and financial institutions to approve crypto assets as financial products on a much greater scale than ever before. Our solution creates an attested network of addresses and transactions, which makes cryptocurrencies more difficult to be used as a criminal tool. Additionally, we will make know-your-customer and anti-money laundering practice and security on exchanges on par, or better than current banking systems. We'll be announcing this new product in full detail very soon.
CI: How has the mix of blockchain buzz and more cautionary crypto investment affected CoolBitX? What advice do you have for tentative investors? How will these new partnerships benefit CoolBitX?
Ou: We're fully focused on delivering our best-in-class products to greater markets and improving ourselves and the industry. In fact, we've seen great product-market fit this past year and we're one of the only growing companies. Therefore, our company does not focus on the price of bitcoin or other cryptocurrencies.
'Overall, I look at this bear market as a type of blessing...' @coolbitx @CoolBitXCEO #investments
Overall, I look at this bear market as a type of blessing. During the bubble of 2017, we witnessed a truly wild-west situation: scams, hacks, get-rich-quick schemes, and vaporware. Now in 2019, many of the earlier bad actors and inferior products have been forced out by the market and savvy consumers leaving only the best products and seriously committed companies.
In fact, one of the best ways to see the health of a company is to look at their partners. Who are they working with? What problems are they trying to solve together? It's already very clear that the CoolBitX partnership ecosystem is playing a large role in shaping the direction of our nascent industry and is committed to influence best practices for years to come.
CI: What is the coolest thing happening in wallets this year?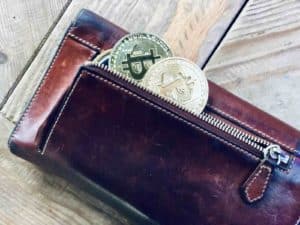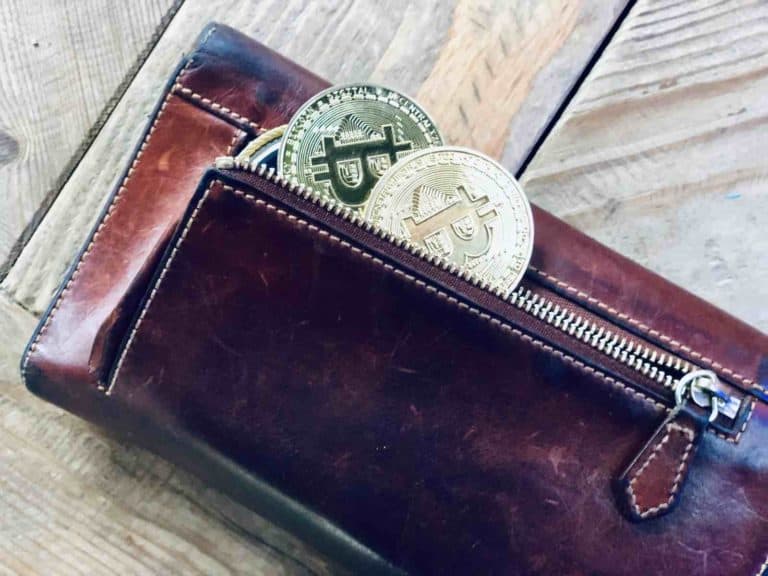 Ou: Hardware wallets are now in high demand. After the seemingly never-ending hacks and compromised exchanges this past year, we've seen the wallet space develop and mature. Consumers are demanding more from wallet providers. For example, we were happy to see a particular European wallet company launch its first wireless Bluetooth hardware wallet for smartphone users, something we have been doing for years with CoolWallet. This product class aligns with CoolBitX's core design value: mobile-first approach. Most new growth in the wallet sector is on mobile, not desktop.

Also we see a huge demand for complaint wallet systems. A wallet that is received and trusted by all parties will be a gateway to usher in mainstream user adoption. Compliance will be one of the most important key for this mainstream adoption.

'A #wallet that is received and trusted by all parties will be a gateway to usher in mainstream user adoption. #Compliance will be one of the most important key for this mainstream adoption...' @CoolBitXCEO @coolbitx

Sponsored Links by DQ Promote