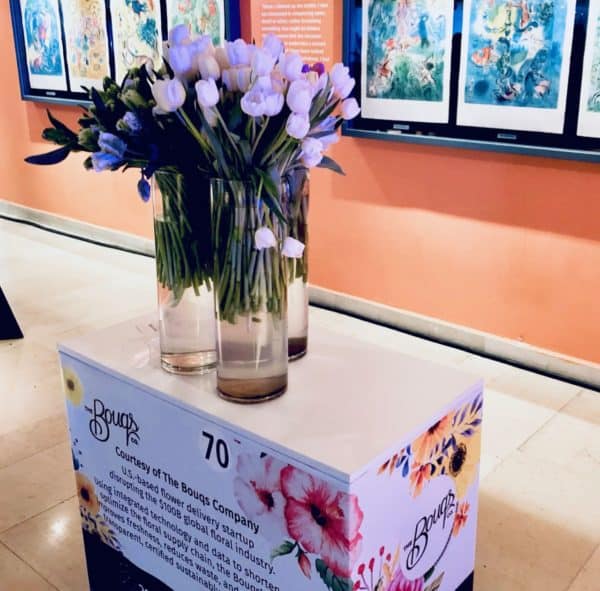 The Bouqs Company is a new spin on an old business model. In the US, flower delivery is currently dominated by just a few players we all know that effectively use the same business model. Just Google flower delivery and you can tally them up.
What is similar about these dominant players in this sector is the fact that, typically, there are five or six layers to ordering flowers online.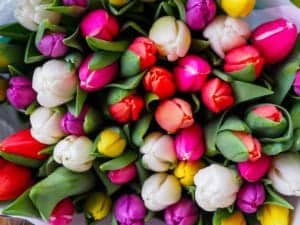 First, there is the source of the farmer which may be located in the US or, perhaps, some other country around the world. Then there is the exporter which manages the shipping to the wholesaler. The importer receives the flowers who then bundle them up and delivers them to the florist. Of course, the online order gatherer processes the delivery and payment and takes their cut. After all of that, hopefully, the flowers are delivered on time, looking something like the picture you saw online.
But each segment of this process takes time and costs money. The tim,e which may last about 2 weeks until the flowers are cut and actually delivered, means a huge amount of waste. Most of the life of the flowers is used up in transit.
The cost ends up being shouldered by the purchaser who is largely unaware of any of the processes beyond paying for the flowers.
And what happens if the consumer wants red roses and only yellow ones are available? The flowers may end up being pitched and wasted.
Bouqs is flipping this model upside down by cutting out the middlemen and doing this by shipping directly from the farmer to the receiver. Lower cost. Better flowers. And a lot less waste.
Bouqs is also an OurCrowd portfolio company which appears to be an emerging success story from the crowdfunding platform.
Two weeks from farmer to florist and 1/3 to 1/2 of the flowers die before being sold
While attending the OurCrowd Annual Investor Summit, Crowdfund Insider had the chance to sit down with Bouqs co-founder and CEO John Tabis. He explained that Bouqs is also sensitive to the fact that some farms produce flowers in a sustainable manner while paying fair wages to their workers. Bouqs only sources their flowers from sustainable farmers.
Tabis' co-founder grew up on one of these sustainable farms in South America and hence the genesis of the business concept.
Bouqs website proclaims that they are grounded in transparency, responsibility, and simplicity. They seek to create meaningful relationships with like-minded farmers and florists while eliminating waste.
So can the business model work?
I would guess that many consumers focus on price as a key characteristic when purchasing flowers onlinne and that is where the magic of disintermediation comes in. If you are willing to not wait until the last minute, prices (in my opinion) are pretty competitive. Plus they will last longer in the vase.
"We will save a bride on average, around $2000 dollars in wedding flowers," Tabis said.
Fresher, higher quality, Reduce Waste and Ensure Sustainability
"Our broader mission is to educate the customer where the flowers come from," explained Tabis. "If the average buyer does not think about that, in the beginning, we hope they learn about it during the journey with us."
Sow how do you scale? It is not easy due to entrenched competition and the operational demand:
"It's a two-sided battle. It's an awareness battle where you have billion dollar competitors with big marketing budgets and we are relatively small and new. It is also the logistical challenge of how do you ship hundreds of thousands of deliveries on the right day, with the right flowers, at the right quality … sometimes you are shipping it 2700 miles."
This is where Bouqs technology platform kicks in.
Over time, they expect their tech to become more self-aware and incorporate machine learning to help with the task. Tabis also draws a comparison to Starbucks as it is a vertically integrated company that built a lifestyle around the service and became hugely successful.
"Think about coffee 25 years ago. It was swill at a gas station or Folgers sitting on the shelf."
How times have changed.
Weddings are the first vertical beyond online gifting but more is in the queue. Bouqs is planning to cater to events, corporates, funerals, and, at some point, retail.
The supply chain tech platform is the springboard for all of these verticals.
Based in Venice Beach, Bouqs is a 6-year-old company with 73 employees that has raised $53 million in venture funding so far.
OurCrowd invested in the Series B round in late 2015 and has been a partner for quite some time. Bouqs is nearing the completion of a Series C funding round right now. Tabis says that OurCrowd is awesome in their support of his company. He noted that Partech is a big investor as is Azure Capital.
So will they build and sell? IPO? Or manage it and go huge?
Tabis says the sky is the limit right now.
While Tabis will not share financial details he said they recently did $1.6 million in sales in just one day. On Valentines Day they shipped about 150,000 bouquets. Beyond the old entrenched flower delivery services, Tabis said they are the largest new-tech flower company.
One recent report, predicted that the US floral gifting market revenues will reach approximately $16 billion by 2023. And that is where Bouqs wants to be in the next few years.
Have a crowdfunding offering you'd like to share? Submit an offering for consideration using our Submit a Tip form and we may share it on our site!